The best method for improving writing skills is through hands-on practice.  To help our trainees become strong, persuasive writers, Academic Affairs coordinates a workshop in science writing taught by a team of up to four Fox Chase faculty. In this intensive, 6-week course, students write portions of grants and scientific manuscripts, and these efforts are discussed and critiqued by their colleagues in a roundtable discussion format. Specific writing assignments include: Specific Aims, Significance and Innovation, Results, and Biosketch Personal Statement. This course is offered annually to the Center's trainees.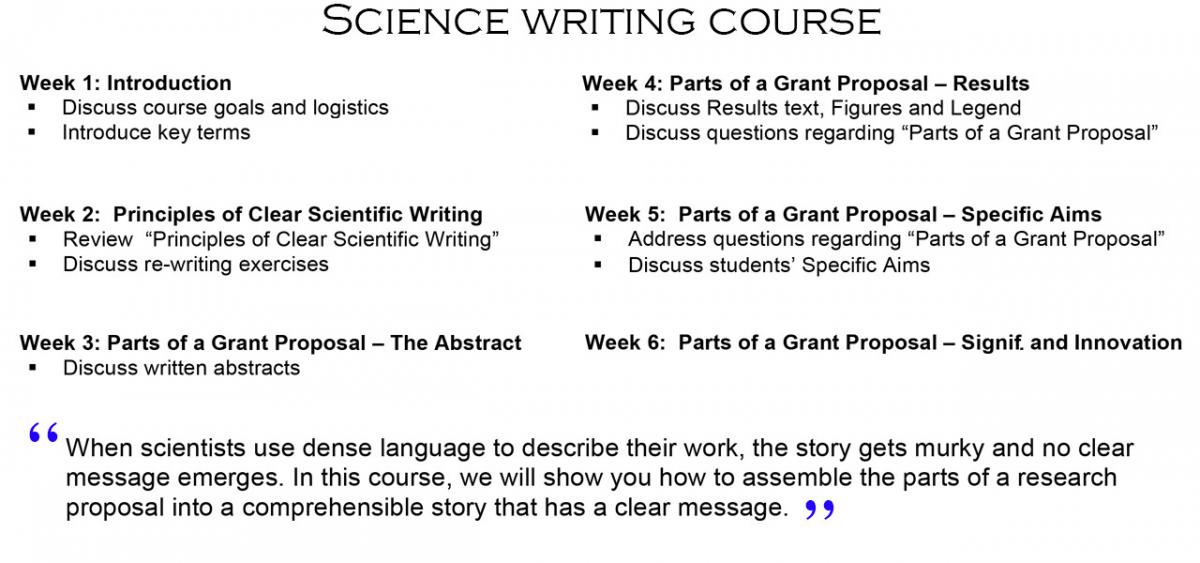 The ability to critically read and edit grants, articles, and colleagues' writings is crucial to the development of any aspiring scientist.  To help the Center's trainees augment their writing and editing skills, Academic Affairs hosts faculty-led How To seminars (recent seminars include Manuscript reviewing for journals: Why and how, Reviewing grants), encourages trainees to assist their mentors in the review of the works of the others, and invites trainees to mentor junior scientists in the critical reading and editing of research articles.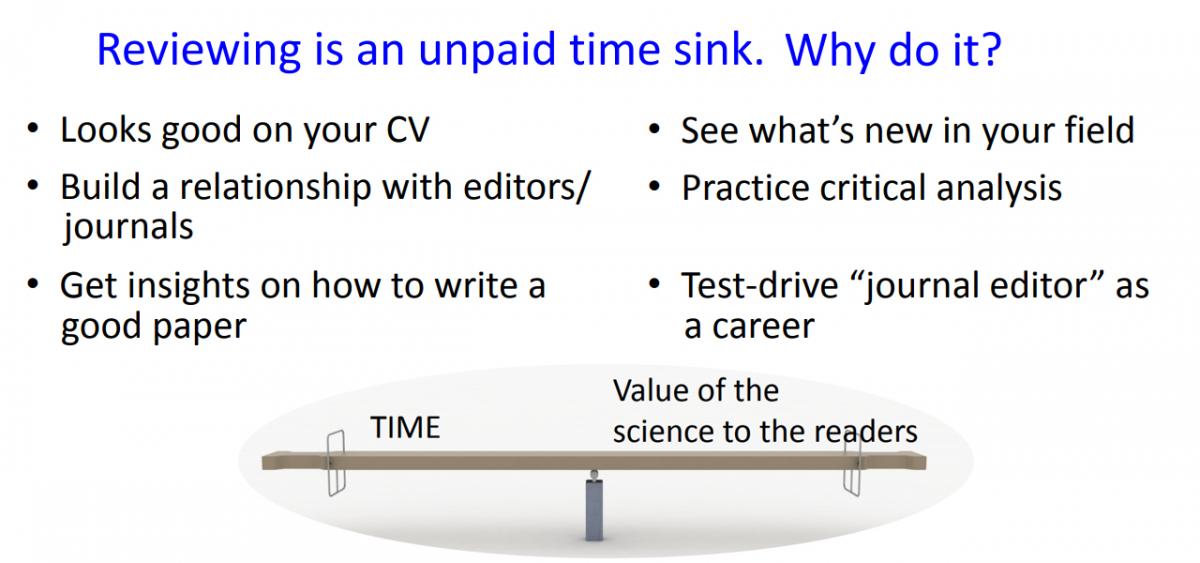 Beyond writing their own grants and manuscripts, the Center's trainees are encouraged to communicate with diverse audiences including Cancer Center's patients, the public, and junior scientists.  One such effort is the Trainee Spotlight, a publication highlighting a trainee's recent first author publication.  Each issue includes a short biography, overview of the trainee's research, and a graphical abstract that concisely and clearly represents the main concepts of their recent paper.  The spotlight is highlighted on the Center's main website as well as the Center's Trainee Association on LinkedIn.
In addition to the Trainee Spotlight, trainees may serve as guest writers for the Alumni Newsletter, a yearly publication highlighting recent stories from the training program, and on the Cancer Center's website through news releases and blog posts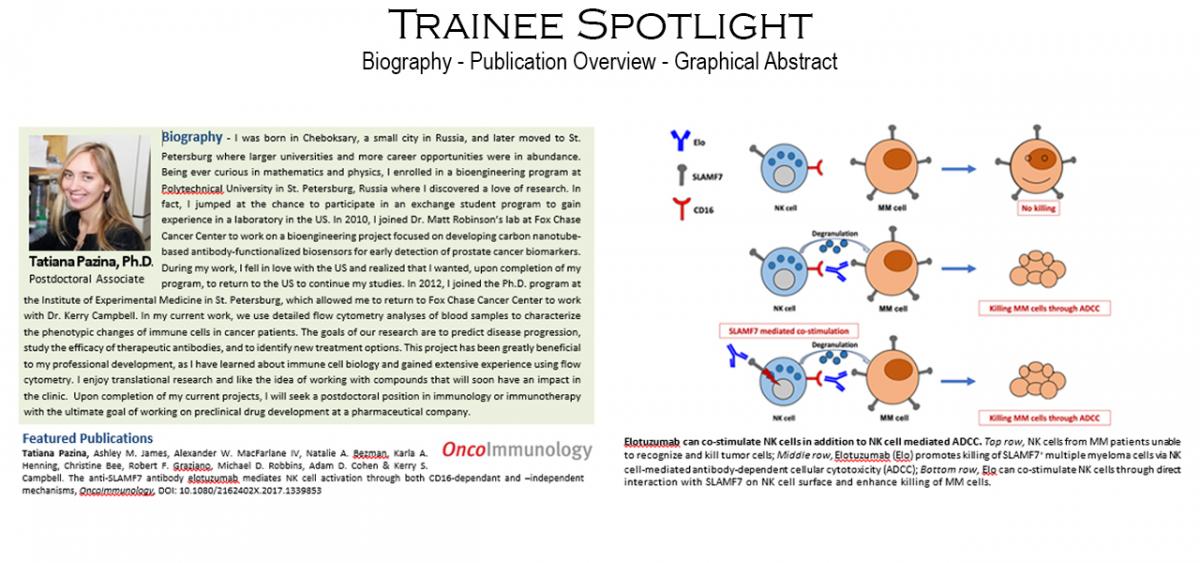 Beyond training in effective communication through graphics and writing, Academic Affairs provides opportunities for trainees to improve their oral communication and public speaking skills.  In the Research In Progress and We In Science seminars series, as well as the annual research and clinical trainee symposium, the Center's trainees have opportunities to present their work and expand their professional networks through speaker invites.  Moreover, hosting student groups, giving tours of the lab and the Cancer Center, and mentoring junior scientists gives the Center's trainees experience in one-on-one, and small and large group public speaking.