The Section of Urologic Oncology offers a two-year fellowship for urologists who have completed a general urology residency program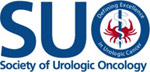 Fox Chase Cancer Center has offered post-graduate surgical training since 1986. In 2006, the Center initiated this multidisciplinary fellowship in urologic oncology, which was recognized and approved by the Society of Urologic Oncology in 2008.
The goal of the program is to provide comprehensive training in the management of all aspects of urologic oncology, covering fully the diagnosis, evaluation and treatment of all types of genitourinary (GU) cancer. We believe graduates of the program will be not only clinical specialists of urologic oncology, but aim to be leaders in the field, striving to improve the outcomes of urologic cancers and to advance the understanding of their biology.
A Two-Year Fellowship
One year of fellowship is dedicated to an in-depth clinical experience, providing extensive operative training in minimally invasive laparoscopic and robotic-assisted surgery, as well as in standard open surgical approaches. Additional rotations in GU medical oncology and GU radiation oncology will give important experience regarding non-surgical interventions.
One year of fellowship is devoted to basic and/or clinical research. Fellows are encouraged to participate in bench science and translational research activities with support of the resources of the NIH-funded Urologic Oncology Research Laboratory, or through involvement in any of the active laboratories at the Center. Didactic teaching conferences will expose the fellow to biostatistics, epidemiology, tumor biology, research methodology and clinical trial design and implementation.
Fellows are expected to generate and submit original research for presentation and publication. Resources to assist in academic work include clinical kidney, prostate and bladder cancer databases, a biospecimen tissue repository and tumor registry, and numerous institutional core facilities.
Application Information
Applicants should:
Be eligible for an unrestricted Pennsylvania medical license
Have completed an approved general urology residency in the United States or Canada
Be citizens or permanent residents of the United States or Canada
Our fellowship accepts applications and reviews candidates in accordance with the guidelines and policies of the Society of Urologic Oncology Fellowship Match Program.
We begin accepting applications August 15, and we request the receipt of all application materials by February 28.
Contact Information
Andres F. Correa, MD 
Urologic Oncology Fellowship Director 
Department of Urology
Phone: 215-728-2548 
Fax: 215-214-1734 
[email protected]