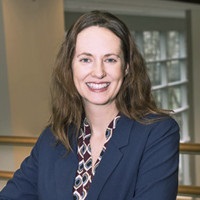 From an early age it was clear that Dr. Amanda Purdy was born to tinker in a laboratory.  From late night experiments in the kitchen to exploring the outside world full of plants and animals, Amanda was curious to learn how things worked and how organisms were put together.  In high school, Amanda gravitated to the sciences and dreamed of studying biology at a college far from the frozen north of Minnesota.  After spending a summer as an exchange student in Quito, Ecuador, however, she revised her plan and instead enrolled at the University of Minnesota to stay closer to family.  In college she majored in cell biology and genetics, and worked as a research intern in Dr. James Mickelson's veterinary pathobiology lab where she studied genetic causes of disease in Paint horses, sheep, and pigs.  She learned that the lab was a second home and spent any time between classes, at night, and on the weekend in the lab. 
After taking full credit loads throughout college, Amanda graduated early, and then moved west to spend a gap year in Colorado and take a mental break before heading to graduate school.  Although she interviewed at schools around the country, she could not leave the mountains, so she joined the Molecular, Cellular, Developmental Biology department at the University of Colorado, Boulder to pursue her graduate studies. For her PhD thesis in the lab of Dr. TinTin Su, Amanda studied the cellular mechanisms required to slow or block cell division following DNA damage.  Beyond the lab she discovered a love for teaching, mentorship, and engaging the community in all things science.  In 2005, after defending her thesis, she drove across the country to pursue a postdoctoral fellowship and expand her expertise to immunology in Dr. Kerry Campbell's lab at Fox Chase Cancer Center in Philadelphia.  As a postdoc, Amanda studied how human natural killer cells recognize and kill tumor cells.  Beyond the lab, she taught classes at Montgomery College Community College, hosted student groups at the Cancer Center, and expanded her experiences in science communication and education.  In 2014 Amanda jumped at the opportunity to change her career path to science education and administration.  
Amanda is now the Director of Academic Affairs at Fox Chase Cancer Center.  In this role she hopes to foster an enthusiasm for all things science and scientific discovery in the community and mentor the next generation of science enthusiasts, and research and medical professionals.