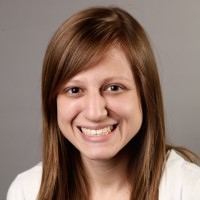 Jennifer Wagner, MSN, RN-BC, grew up in Bucks County near Warminster, Pennsylvania. Throughout her early coursework at William Tennent High School, Jennifer was drawn to the sciences from learning about atoms in her chemistry class to organ systems in biology; she loved learning about the natural world.  Jennifer later built on her love of learning at Messiah College, a small religious school in Mechanicsburg, Pennsylvania where she took full advantage of the school's study abroad program to travel through Europe and spend a semester in Athens, Greece.  Not only did the experience give her a chance to travel and explore the rich history and art of other countries, they expanded her world view and appreciation for other people and their culture.
Back at Messiah, Jennifer pursued a degree in nursing and worked at a local retirement home to gain experience in healthcare.  Not only did the work give her valuable experience, Jennifer found her calling with the residents.  Each evening, after she finished all of the required work for the shift, she would bring one of the residents a root beer float. The resident would talk about World War 2 and her husband being stationed in Germany, and  talk about her lonely days in a foreign country and the secrets to a successful marriage. These evenings were defining moments for Jennifer during which realized that nursing was not just about giving medications and taking vital signs. Nursing, at least for her, was about the wisdom the elderly imparted, and making your patients feel like they have a sense of meaning and are appreciated.
In 2013, Jennifer volunteered as a Nurse Extern at Fox Chase Cancer Center—a structured educational and clinical program for students with an interest in oncology nursing. Through this program, Jennifer realized that she enjoyed working with the oncology population. Since finishing her undergraduate degree, Jennifer has worked on the post-surgical telemetry unit at Fox Chase Cancer Center. She also serves as the chair of the Nursing Professional Development Council and the Nursing Education Subcommittee. Additionally, Jennifer created educational classes to enhance professional development for staff at the Center.
Most recently, Jennifer obtained her Master's in Nursing Education from Messiah College where she has also worked as nursing clinical adjunct. Jennifer enjoys spending her free time with her husband, new baby, and her extended network of family and friends.