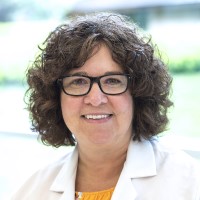 I grew up in the Mayfair section of Philadelphia just northeast of center city. I am the youngest of 5 children with a large extended family of aunt, uncles, and friends.  As a child I vacationed at the Jersey shore and spent countless hours on the beach.  In high school, I gravitated towards classes, like math and science, which forced me to develop analytical skills.  After searching for careers that both demanded analytical skills and channeled my love of math and science, I landed on medical laboratory technician.  
After graduating from Manor Junior College with an Associate's degree in Medical Laboratory Technology, I hit the job market with my newly minted skills. For nearly 10 years I worked as a generalist (a research technician that can do it ALL!) at Northeastern hospital, and then later at Germantown hospital in Philadelphia, to process blood, urine, and bone marrow samples for testing). I later opted to expand my skills to the cancer care sphere by accepting a position at Fox Chase Cancer Center.
For almost 17 years, I performed blood tests for the patients of Fox Chase. The main goal of my work was to confirm that patients were healthy enough to receive treatment as well as track treatment process.  Although I loved the lab, I decided to expand my skills again, this time toward management as the Manager of the Clinical lab.  This work not only pushed me in a new direction, it allowed for me to pursue more education. In 2019, I graduated summa cum laude from DeVry University with a Bachelor's degree in Healthcare Management and opened the door to my transition to Infection Control.
In January 2020, I started my new role as the Infection Control Practitioner where I aim to reduce hospital-acquired infections.  Some of my responsibilities include analyzing infection data and advising others about hospital policies to maintain an effective hospital-wide program for surveillance, prevention, and control of infection.
Not long into my new position, the Coronavirus (COVID-19) pandemic hit the world.  The pandemic came with no manual or blueprint from which to develop policies to keep our staff and patients safe.  Instead, adapting CDC and Temple University Health System guidelines, my team has had to develop new strategies to mold Fox Chase Cancer Center into a COVID compliant facility, all while maintaining the best care for our patients.   This experience has served to be the most intensive on-the-job training that I could ever have imagined!