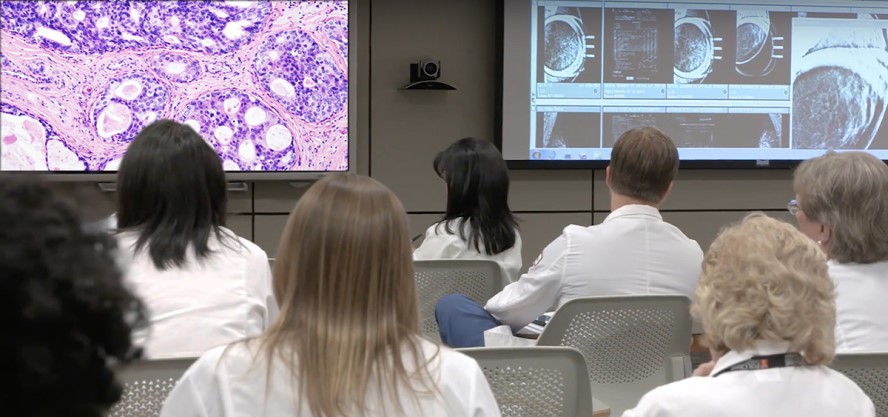 The Division maintains a full schedule of meetings and educational conferences.
Tumor Board: Weekly multidisciplinary conference with gynecologic oncology, radiation oncology, pathology, radiology, and clinical genetics which features presentations and discussions on patients presenting treatment challenges in the new, postoperative, and recurrent disease setting. Once a month, a joint tumor board is held with both Fox Chase and Temple campuses via teleconference link.
Morbidity and Mortality Conference: Weekly Department of Surgery multi-disciplinary conference to review difficult outcomes and implement systemic improvements.
Weekly Didactic Lectures: Conducted by faculty on both campuses via Zoom link to allow participation by all trainees.
Gynecologic Oncology Research Group Meeting:  Monthly meeting with pharmacy and research staff to review and highlight current and upcoming clinical trials.
Serious Illness Conversation Guide Training:  A half-day program for the Center's fellows led by our faculty in Supportive Oncology and Palliative Care Division
Clinical Research Training:  A full day program for fellows conducted by leaders in the institution to provide training on grant and proposal writing, research and clinical trial design, data safety, and statistical methodology.
Research Opportunities
Fellows are encouraged and have departmental support to attend and present at national conferences including SGO, AACR, ASCO, NRGOncology.