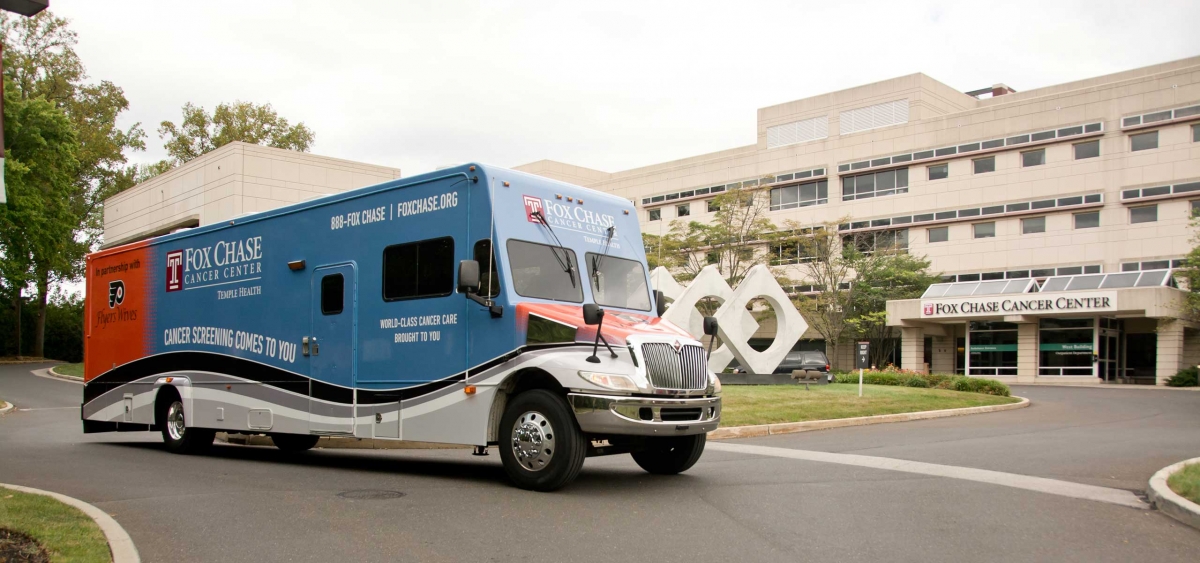 The Office of Community Outreach is Fox Chase Cancer Center's bridge to the community. Through offsite cancer education and screening programs, we bring the high quality information and services expected from a National Cancer Institute-designated Comprehensive Cancer Center directly and conveniently to neighborhoods throughout the Greater Philadelphia region and South Jersey. In addition, we offer onsite services, as well as opportunities to take part in research projects.
Our programs are available to everyone, but we make a special effort to reach populations and neighborhoods that experience health disparities (populations that experience a higher cancer burden) because we believe that everyone deserves the same access to quality health care. To make sure we address the community's needs and interests, we partner with diverse community organizations that also care about the health and well-being of their neighbors. Together, we help people learn how to lead healthier lives and lower their risk of cancer.
Our Lippincott Resource and Education Center can offer you and your family information you can trust about cancer and answer your cancer questions and concerns. You can also work with us to bring cancer education to your community through the Speakers Bureau.
Finding cancer early through screening increases your chances for successful treatment. Learn more about our Community Screening Program.
Learn more about how our research projects are focused on helping people get better health care.
For many years, the Office of Community Outreach has worked in the community. We partner with many diverse groups to let people know about cancer and health issues and to share our goal of reducing health disparities. These partners include community organizations, faith-based institutions, businesses and health care providers. If you want to learn more about our office or how you can partner with us, please contact us at 215-728-3110 or email us at [email protected]
Our supporters are the heart of the Fox Chase family. Gifts to the Office of Community Outreach enable us to bring our education and screening services to the community. With donor support, we are able to make a real difference in the lives of our neighbors through cancer prevention and screening programs.