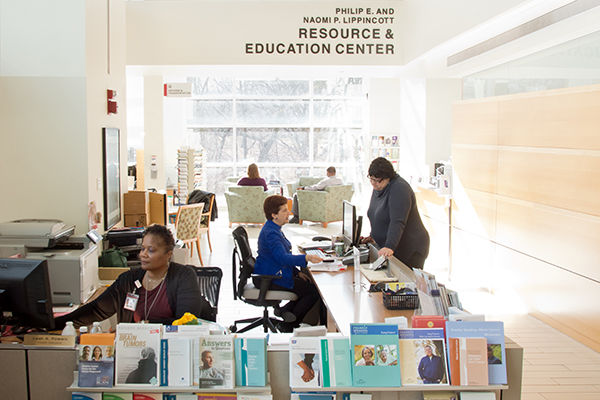 The Philip E. and Naomi P. Lippincott Resource and Education Center (REC) is a patient and family learning center.
We offer accurate information you can trust to all Fox Chase patients and their families, people at high-risk, staff, and the public.
Our staff is here to help you learn more about cancer risk, prevention, screening and treatment, like clinical trials. If you need support services, we can also refer you to other Fox Chase departments and programs or to local and national organizations.
REC resources include:
Health educators onsite to help you
Visitor computers with internet access and reviewed websites
iPads, brochures, books, fact sheets and newsletters on health and cancer-related topics
Charging stations for your phones and tablets
Community resources
Information about other Fox Chase programs:
All materials and services are free of charge to REC visitors.
Three Locations at Fox Chase to Serve You
Robert C. Young, MD, Pavilion, 1st floor, main corridor, end of hallway near East Garage entrance (staffed by health educators)
Fox Chase – Buckingham (unstaffed informational area)
Fox Chase – East Norriton (unstaffed informational area)
Hours
Monday-Friday, 8 AM to 4 PM
Use our Contact Form, email your questions to [email protected], or call us at 215-214-1618.
Download the REC Brochure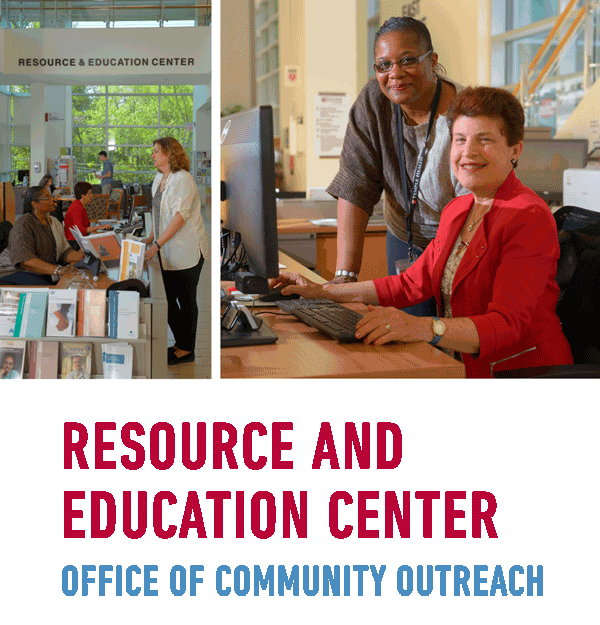 Download a PDF version
of this Resource and Education Center information