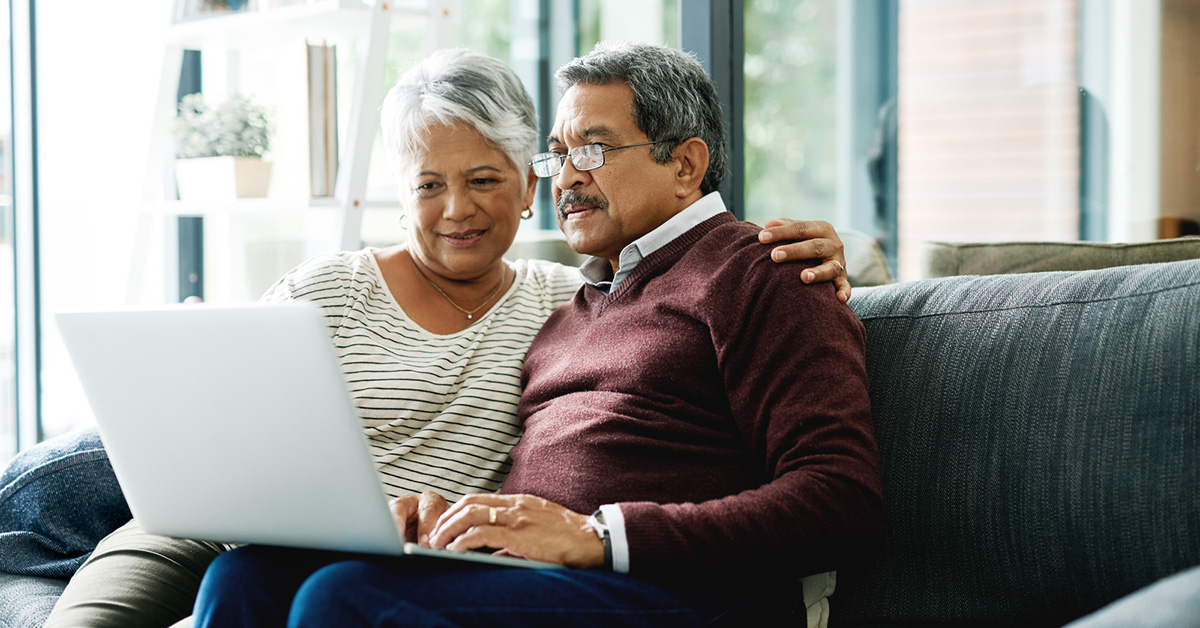 VIEW ALL POSTS
The Importance of Health Literacy in Cancer Care
A diagnosis of a serious disease like cancer can be overwhelming in so many ways. Coming to terms with that diagnosis and comprehending what lies ahead can be even more difficult if we have trouble processing and understanding the health information needed to make decisions about care.

You may think the definition of health literacy is the ability to read health information. But it is much more than that. It's actually the key to taking charge of our health.

"Health literacy is being able to comprehend and utilize information so that people can make informed decisions and participate in their own healthcare," said Evelyn González, senior director, Office of Community Outreach at Fox Chase Cancer Center. "So it's not as simple as just reading. It's about being able to apply what you are reading to your medical situation (critical thinking) and then navigating a healthcare system."

And that navigation can be difficult without good health literacy. "Even people who are educated or work in the healthcare field can be challenged by it," said Stephanie Raivitch, director, health communication programs, Office of Community Outreach at Fox Chase.

Why health literacy is necessary

A comprehensive understanding of your condition and treatment options is vital because it can impact your ability to safely make decisions and follow recommendations. This can affect how successful your treatment is.

"Health literacy is a greater predictor of health status than many other factors, including age, education level, income, and racial and ethnic background," Raivitch said. "The better people can understand and participate in their healthcare, the better their outcomes."

What we do to help promote health literacy

Healthcare organizations such as Fox Chase play an important role in improving the health literacy of their patients and the community.

At Fox Chase, we are dedicated to improving the experience of our patients and providing them with the resources and understanding they need to make decisions about their care.

For instance, our clinicians use everyday language when discussing a patient's diagnosis and treatment and are trained to use the "teach back" method to reinforce a patient's understanding of any content. We also provide easy-to-read materials at every point along someone's cancer journey. These range from a new patient guide that helps orient and navigate them through the system to treatment-specific materials that explain exactly what to expect before, during, and after their care.

We also strongly encourage patients and their families and friends to ask questions any time they aren't clear about something or want more information. Patients can always say they don't understand something or ask that it be explained in a different way. They can request additional resources and to speak with a health educator too.

"We want to empower people to get as much information about their condition and care as they can," Raivitch said. She encourages people to ask questions such as:

What is my diagnosis?
What are my treatment options?
What do you recommend?
What side effects might I have and how can I manage them?
Are there clinical trials that might be a good fit?
What resources are available to me and my caregiver?

In addition, the Lippincott Resource and Education Center (REC) offers printed materials, videos, and online resources to meet patients' health literacy needs. The REC is staffed by professional health educators, and help is available five days a week in person, online, or over the phone. The educators can answer questions about things like diagnoses, treatments and side effects, and cancer risk.

The services at the REC are open to patients, caregivers, and the community.

"As an institution, we are dedicated to health literacy," Raivitch said "We have hospital policies surrounding how our information is produced to ensure that it is written using good health literacy practice. I think health literacy and patient education are a crucial part of the overall patient experience. And at Fox Chase, we are committed to making sure that it's a positive one!"

If you are having trouble understanding your diagnosis or any part of your care, please do not hesitate to reach out to our Lippincott Resource and Education Center by calling 214-214-1618 or emailing [email protected]. We can help!