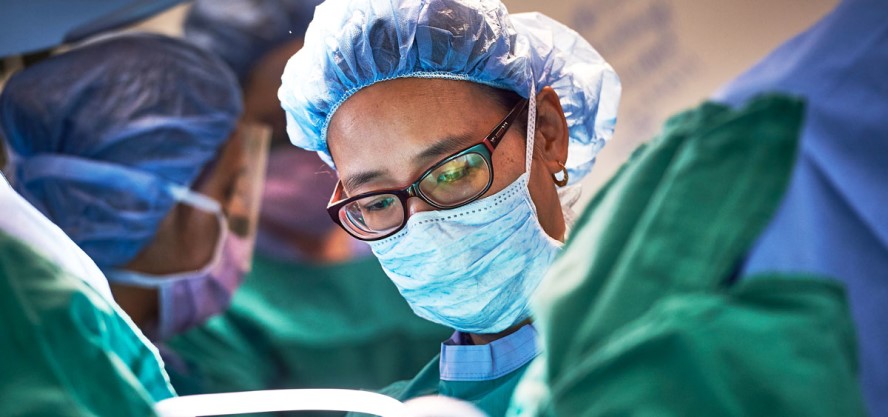 About the Program
The first year of the fellowship will be dedicated to research activities. The program director will work with the incoming fellows prior to their official arrival on campus to determine their specific research interests and prior experience. The fellowship director will select 3-5 potential research mentors, based on the fellow's expressed interests, the investigators' mentorship abilities, and the availability of projects. The fellow and proposed mentors will communicate and teleconference prior to July 1st to allow final selection of a project—it is expected that a good fit for a fellow-mentor relationship will be formed prior to the start date of their first year in order to help maximize the potential for a successful experience.
Fellows are expected to participate in, present and publish results of research which can include basic science, translational, outcomes or clinical trial data.
The second and third years of the fellowship consist of monthly clinical rotations divided between the Fox Chase and Temple campuses, which are separated by 7 miles. Fellows will participate fully in prescribing and ordering chemotherapy, as well as consultation and planning for radiation therapy. In addition, August of the second year will be spent in an off-service rotation in the Temple University Hospital Surgical Intensive Care Unit, a 25-bed unit accredited as a Regional Resource Level 1 Trauma Center, providing both excellence in clinical care, as well as an educational experience. An additional off-service rotation on the Gastrointestinal Surgery Service at Fox Chase will occur in September of the third year where the fellow will function as the senior member of the team and the primary assistant to the attending GI surgeons.