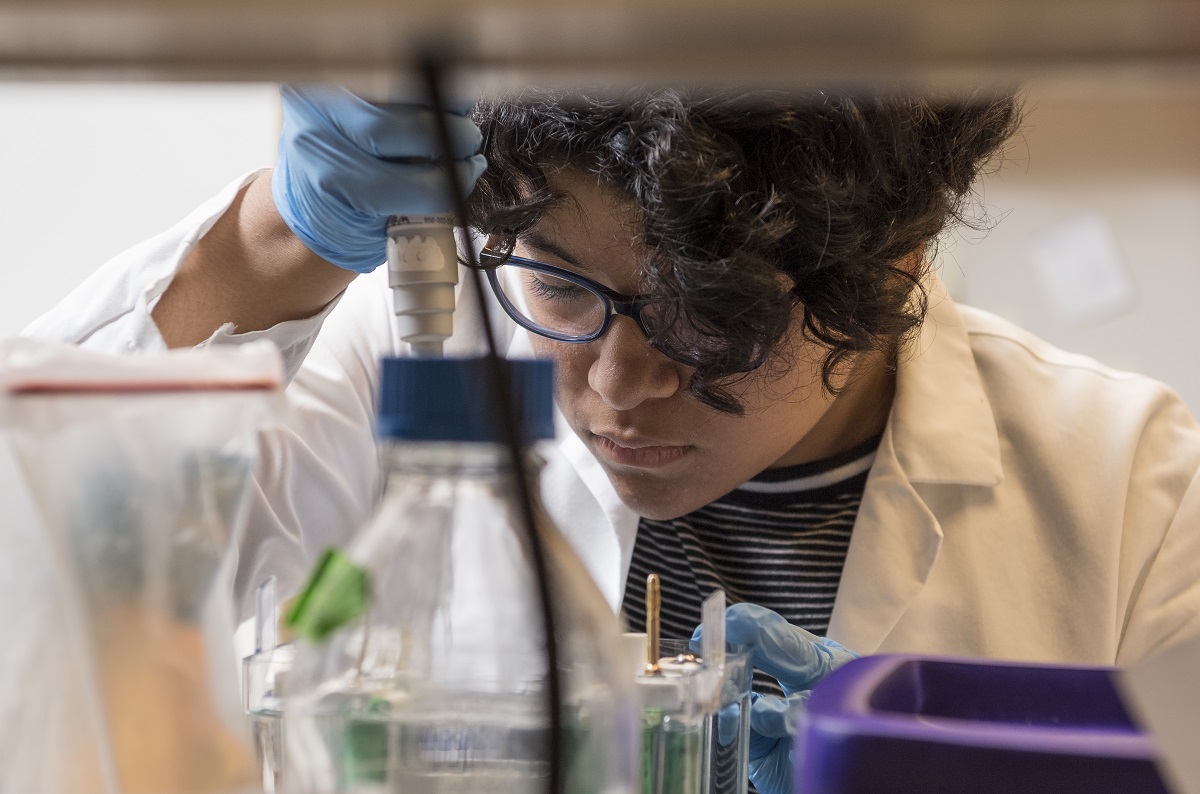 In addition to training postdoctoral fellows and graduate students, Fox Chase Cancer Center has active research education programs for those entering and currently enrolled in college. These programs give students the opportunity to work on research projects with Fox Chase faculty during the summer and after school.
Funded in part by a grant from the National Institute of Health (R25 CA259244) and from philanthropic support from Thomas and Kay Hofmann, the FCCC-UD Summer Research Fellowship offers undergraduate students the opportunity to participate in a summer research program at the Cancer Center.
During the 11-week residential program, fellows attend seminars, meet with junior and senior scientists to learn about careers, build skills, and expand their networks. Learn more about the program!
Funded by a National Cancer Institute U54 grant [CA221704 and CA221705; Contact PIs: Drs. Grace Ma and Olorunseun Ogunwobi], the Summer Cancer Research Institute offers undergraduate and graduate students the opportunity to participate in hands-on research projects, attend weekly seminars and receive mentorship at Temple University and Fox Chase Cancer Center. During the 8-week SCRI program, students will work with their individual mentors to develop a study abstract and deliver an oral presentation to faculty, staff, and fellow trainees at the conclusion of the program.  Learn more about the program!