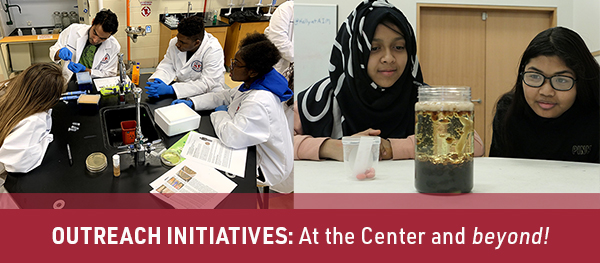 Beyond being a world class research and clinical care center, Fox Chase aims to decrease the burden of cancer by supporting the development of the next generation of educated health consumers, research scientists, medical professionals, and science enthusiasts.  Whether though hands-on experiential programs at the Center or events out in the community, these initiatives connect Fox Chase with the community it serves and allows the participants to learn more about the Center, its mission, and the people that fight for a cancer-free tomorrow.
The Student Design Lab is a program for students from William Tennent High School interested in working with professionals from Fox Chase.  As an industry partner, Fox Chase identifies current challenges facing the Center and then mentors students as they to design creative solutions to those challenges.
Beyond the Canvas is a unique community outreach initiative with the goal of improving the patient experience at the Cancer Center.  Through this program, student-artists from William Tennent High School create art that is inspired by a cancer patient's individual treatment journey.