Academic Affairs offers a menu of options for those interested in gaining teaching and mentorship experience during their postdoctoral training.
As part of Fox Chase Cancer Center's mission to train the next generation of medical professionals and scientists, Academic Affairs regularly hosts students groups from area high schools and colleges.  During the visits, the Center's trainees design in-lab experiences for students, discuss careers in science and beyond over lunch, and give tours of the Cancer Center.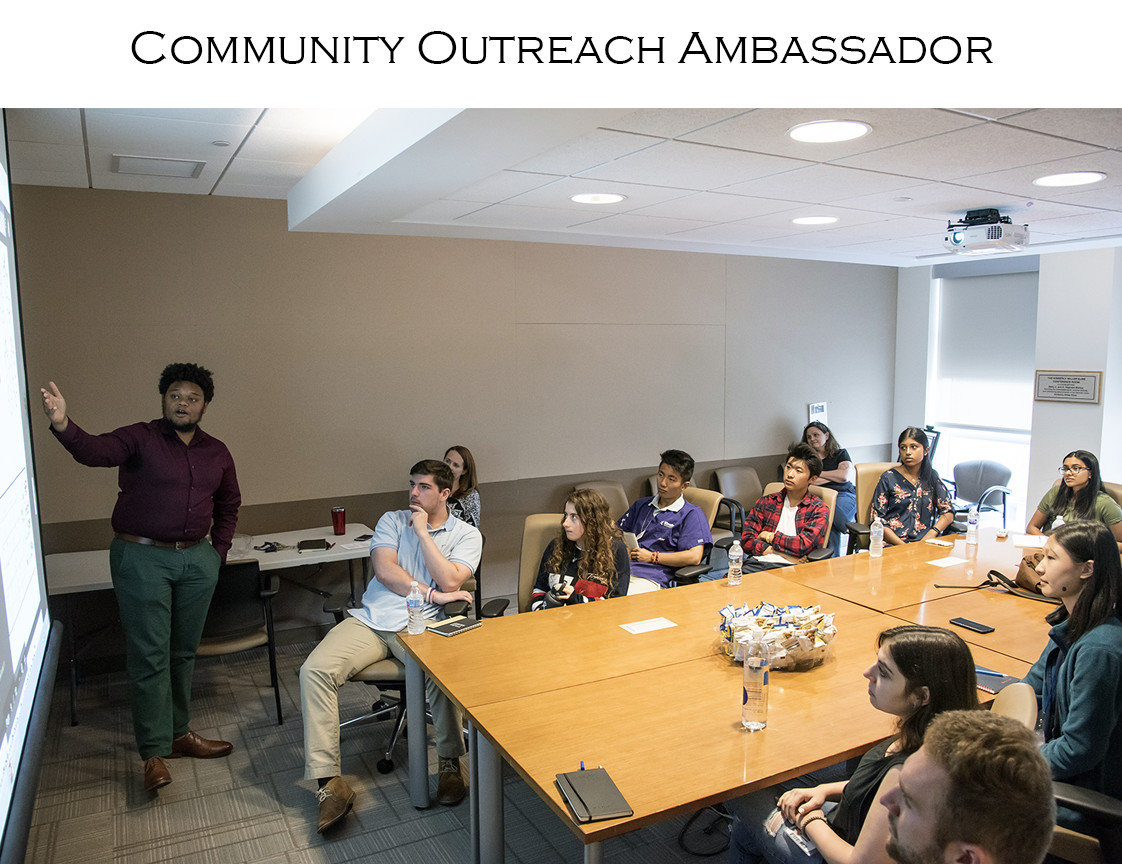 To help our trainees be competitive for academic jobs that require teaching experience, Academic Affairs has established partnerships with area colleges to provide a spectrum of opportunities from serving as a guest lecturer to teaching full courses.  One such opportunity is the Special Topics: From Bench to Bedside course taught at Chestnut Hill College.  Originally designed by the Center's postdocs and graduate students, the course aims to educate advanced undergraduates about the differences between cancer and normal cells along with the history and types of cancer therapy.  The focus of the experience is to provide the Center's trainees with experience developing a syllabus, course content, impactful activities, and assessment tools.  Moreover, trainees learn how to deliver engaging lectures through team-focused meetings and practice talks.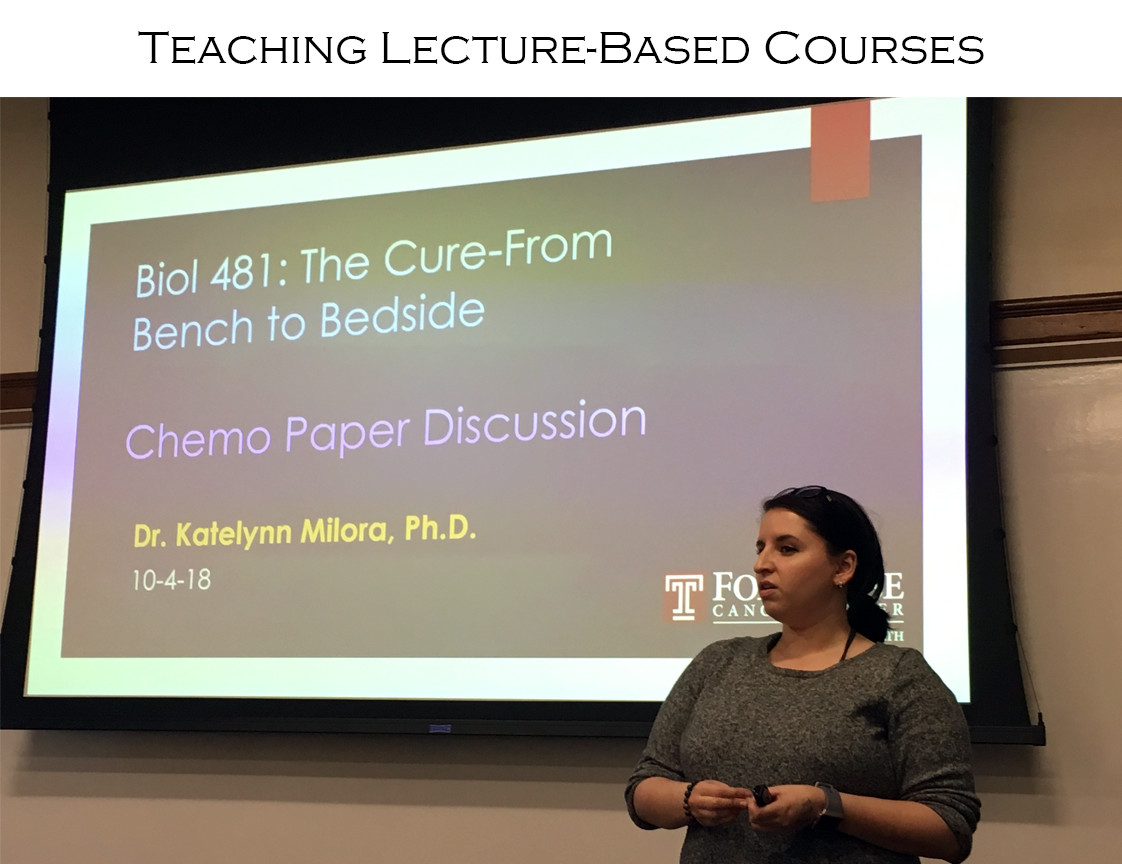 An important part of having a successful academic research career is to be adept at designing research questions and breaking them down into individual projects.  To provide trainees with this practice as well as gaining hands-on experience using the model organisms, Academic Affairs has established the Teen Research Internship Program (TRIP, http://www.tripinitiative.com/), a rigorous lab-based course for high school students who are motivated to explore their interests in science, technology, engineering, art, and math. During TRIP, the Cancer Center's trainees teach high school students about the process of research including experimental design, data collection and analysis, and oral, written and graphical presentation.  Moreover, trainees learn how to engage students through hands-on and lecture-based activities.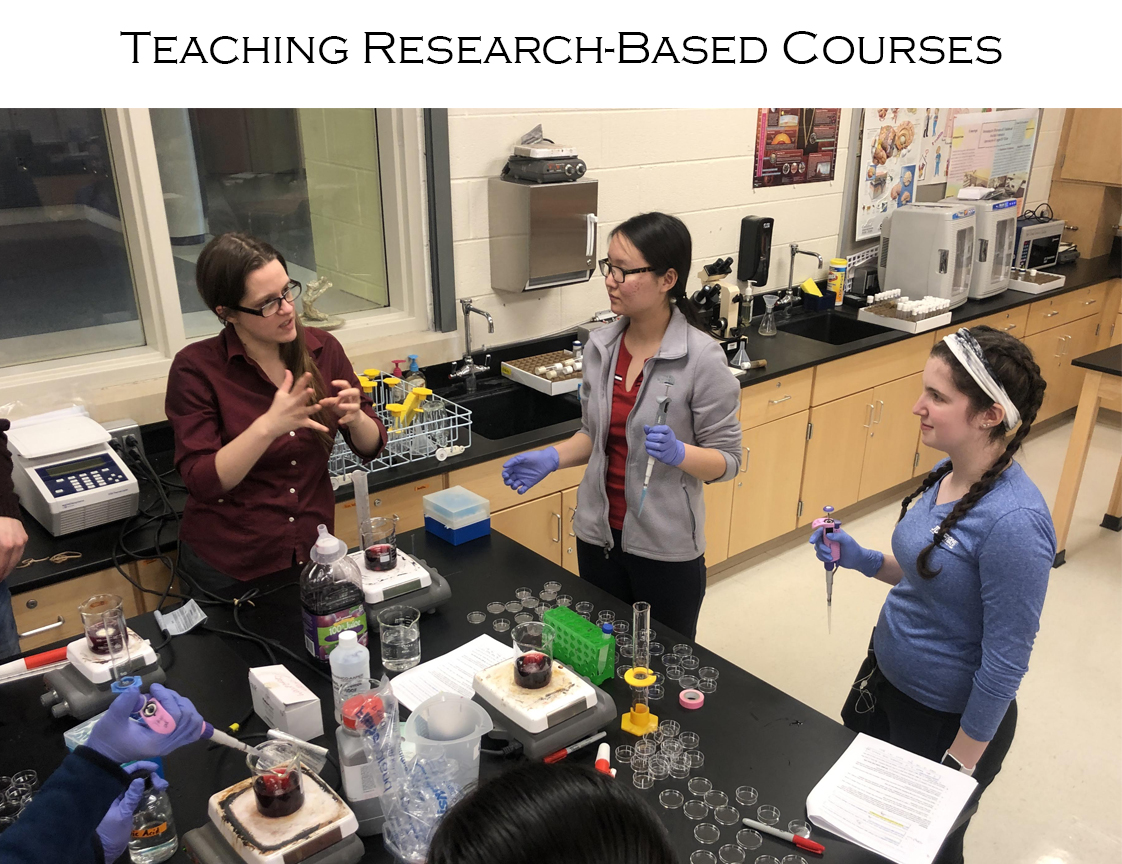 In addition to TRIP, there are several mechanisms to provide the Cancer Center's trainees with opportunities to mentor high school and undergraduates throughout the year.  Currently Academic Affairs supports undergraduates through the FCCC Fellowship, University of Delaware-FCCC Fellowship and U54 Fellowships.