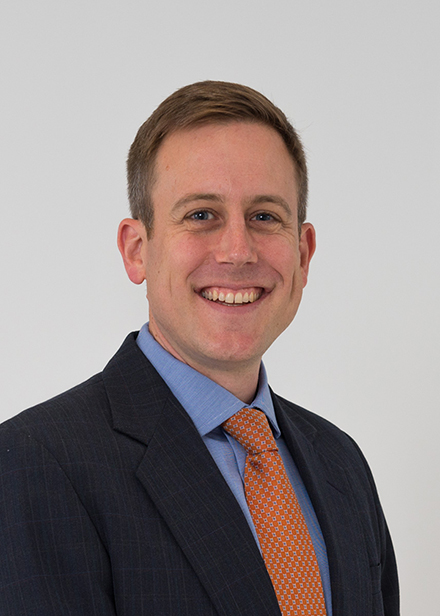 Checking in with Ben Ristau, Former Fellow in Urologic Oncology
Education:

Furman University – Bachelor of Science in Psychology
UConn School of Medicine – Doctor of Medicine
Internship and residencies – UPMC
Fox School of Business – MHA, Health/Health Care Administration/Management
Fox Chase Cancer Center – Urologic Oncology Fellowship

How did you decide on this area of medicine and why?

Urology affords the unique ability to offer both medical and surgical treatment options for a variety of illnesses. Additionally, urologists tend to treat patients over long periods of time which leads to the formation of strong patient-physician relationships. Specific to oncology, patients with urologic cancers often have complex issues that require nuanced discussion regarding the tradeoffs between various management options. The opportunity to guide patients with complex illnesses through the various management options and tradeoffs associated with their care attracted me to a career in urologic oncology.

Why did you select Fox Chase Cancer Center as the place to do your fellowship?

Urologic oncologists at Fox Chase have pioneered much of the work in quantifying and communicating the risks and benefits of various treatment options to patients with urologic cancers.  On top of this, all of the urologic oncologists at Fox Chase are world class surgeons.  The combination of a highly-skilled technical surgeon with a physician who can unpack complicated decisions and communicate these decisions effectively to patients at the bedside is something to which I aspire and drew me to fellowship here.

How has the fellowship enriched your medical training?

During my residency, I received excellent training in surgical techniques. The high surgical volume during my fellowship at Fox Chase allowed me to refine these skills and begin to operate in a more independent way. From a career advancement standpoint, I was afforded the opportunity to obtain a Master's in Health Administration at the Fox School of Business, Temple University. This degree gave me a broader view of the context in which medicine is practiced and served as a springboard to a position in academic urologic oncology.

What were some of the highlights of your training at Fox Chase?

One of the highlights of my training was working with the Investigator-Sponsored Trials Unit (ISRU) to increase the efficiency with which trials go from inception to patient enrollment. Clinical trials offer the highest level of evidence within medicine and often give patients access to new therapies before they are approved by the FDA. Working collectively, we were able to reduce the time from idea conception to approval by 81% (254 days to 47 days). Reducing activation timelines enables patients to have access to new therapies through clinical trials faster and advances the state-of-the-art in oncology. The ISRU is on the cutting edge of clinical trial administrative management and I was thrilled to have the opportunity to work with them on this project.

What makes Fox Chase a great facility to do a fellowship?

The people at Fox Chase ​are by far its greatest asset. From the attending urologic oncologists who support career advancement to the superb team in the outpatient clinic, operating room, and hospital floors, everyone is committed to providing the highest level of care to patients with urologic cancers.

What are your plans for the future?

I am currently an Assistant Professor of Surgery - Urologic Oncology at UConn Health in Farmington, Connecticut. I am working to develop a urologic oncology clinical practice in a small hospital setting very similar to Fox Chase. I am very active in our local bladder cancer support group, which is a branch of the Bladder Cancer Advocacy Network. Finally, I am developing a health services research program focused on quality measurement and patient safety in urologic oncology.