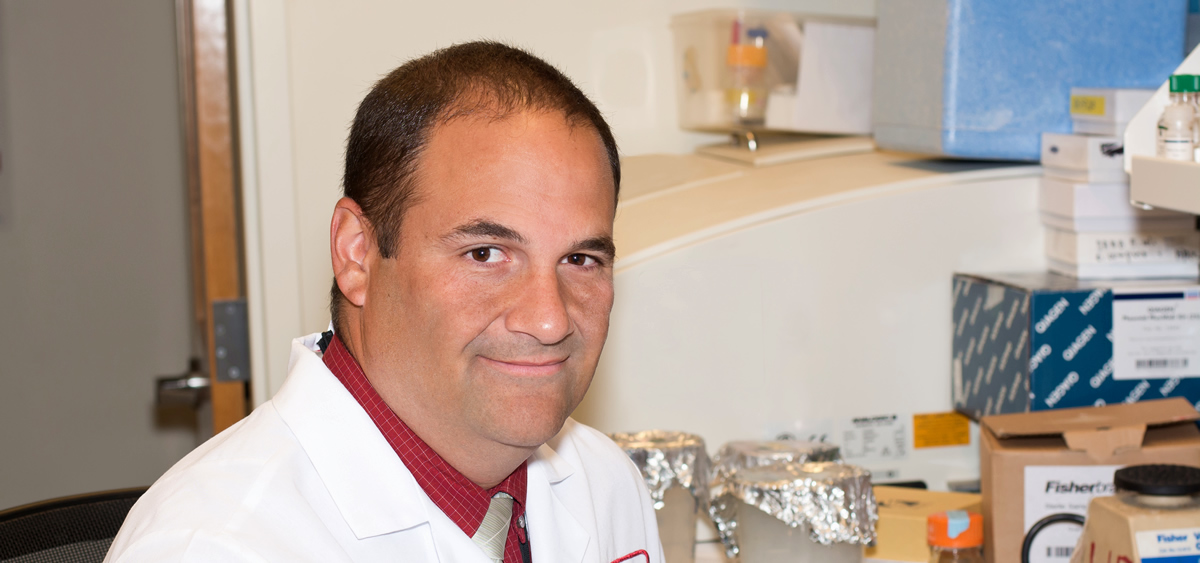 PHILADELPHIA (August 9, 2018) – Phillip Abbosh, MD, PhD, an assistant professor at Fox Chase Cancer Center and a graduate of Fox Chase's Society of Urologic Oncology Fellowship Program, is the recipient of the Bladder Cancer Advocacy Network's 2018 BCAN Young Investigator Award.
BCAN gives the Young Investigator Award to research scientists and clinical cancer research investigators who have demonstrated a commitment to improving the understanding and treatment of bladder cancer. It provides $50,000 to support one year of research. "Advancing quality research in early career investigators like Dr. Abbosh has always been a top priority for BCAN. Funding their work exemplifies our efforts to make a difference in the lives of those diagnosed with bladder cancer," stated Andrea  
Maddox-Smith, Chief Executive Officer of BCAN. Learn more here.
Abbosh is a urologic oncologist and translational laboratory researcher. His lab is focused on the utility of urinary DNA from tumors to potentially guide treatment decisions for surgical patients with bladder and/or upper tract cancers. He is developing improved methods of applying this urinary biomarker platform to monitor disease grade, stage, and treatment response.
The 2018 BCAN Young Investigator Award will fund Abbosh's work in next-generation sequencing to monitor disease response in upper tract urothelial carcinoma. If successful, this work will enhance urologists' ability to determine the grade and stage of a patient's disease and help decide whether surgery can safely be avoided.
Earlier this year Abbosh won Best Poster for his presentation of urinary DNA sequencing biomarkers research during the annual meeting of the American Urological Society.