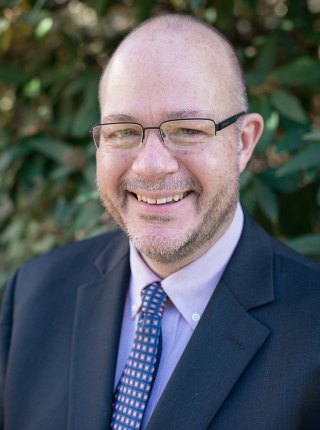 VIEW ALL POSTS
Fox Chase Cancer Center Postdoc Alumni Newsletter, Winter 2016
We are back with our 4th edition, and this one, we hope you will find, is an expanded edition to cover a number of compelling stories about recent events here at the Cancer Center.

One 2016 highlight concerns our recent Training Grant application (or "T32") that, I imagine, supported some of you during your training here. This grant, continuously funded by the NCI for a remarkable 40 years, supports 10 of our postdoctoral fellows by providing full salary coverage, benefits, and even a bit of "extra" money for travel and equipment. In preparation for writing our renewal, I served on the review panel that reviews them, and I can attest that these grants are ridiculously competitive, even for old timers like ours. Our renewal totaled 389 pages, with over 100 of those pages dedicated to detailed (and, to be honest, numbing) data tables. After all this, we were delighted that we received a perfect score of 10 on our first submission—this score means that every member of the study section gave it the best score possible…in essence, a thing as rare as the elusive Northern Hairy-Nosed Wombat.

It may seem arrogant that I'm so boastful about this, but that's not my intent. These grants, unlike most research grants that are based on the promise of future work, are scored based on the quality of trainees that an institution supported during its last funding cycle. That is to say: we got a perfect score because the reviewers were so impressed with the productivity, cancer focus, and diversity of our trainees. They are wise reviewers indeed.

While we believe that Fox Chase provides a rich training environment, the program would fail if our trainees were not truly world-class scientists. No worries on that count: the quality and innovation of the research done by all of our trainees, postdocs and grad students alike, is readily apparent. What was particularly gratifying was that some reviewers noted how supportive our postdoctoral trainees are of each other, and of those who are earlier in their careers, including undergraduates and high school kids. I am sincerely confident that our alums will make tremendous contributions to cancer research, and—as always—I invite you to visit us and see for yourself.

Glenn F. Rall, PhD 
Director, Postdoctoral Program

Pay us a visit!

We would love to show you around, and have you meet with some of our current trainees. Perhaps you want to give the Scavenger hunt a go? In fact, several alums have recently been back to the Center to discuss their careers and share their stories. If you're going to be in Phillyor just haven't been on campus in a while—reach out to us and we would be happy to schedule a visit. We think you'll like what you see!