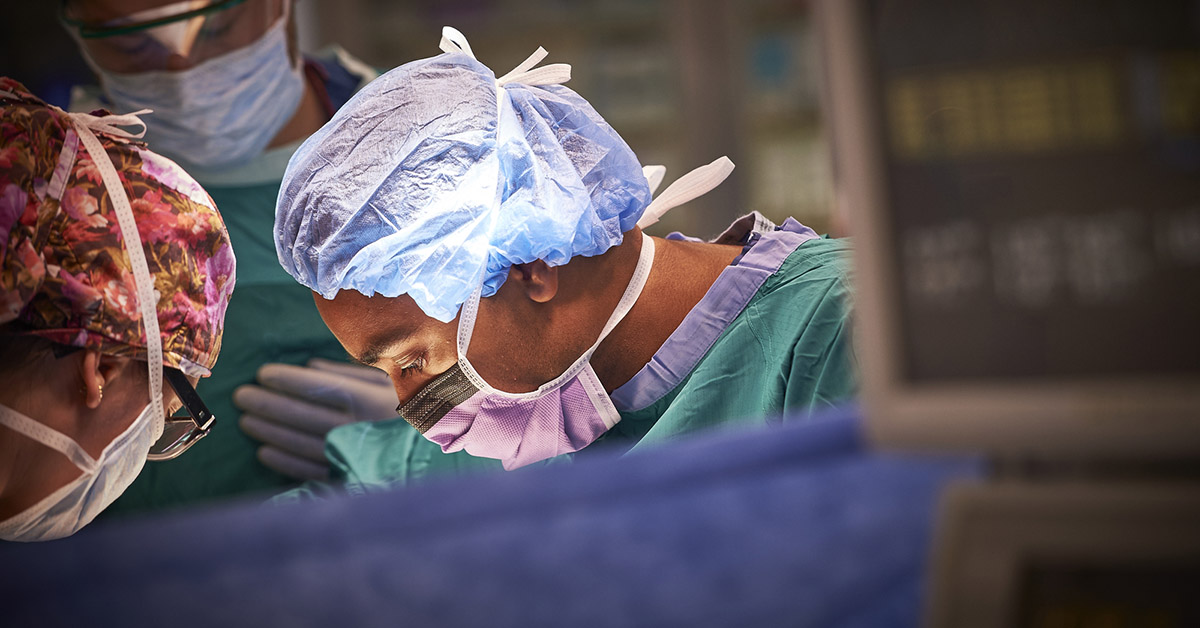 The Department of Surgical Oncology is an integral part of the comprehensive care and research offered at Fox Chase Cancer Center. Our Surgeons perform thousands of oncologic procedures each year and are trained to take care of the entire spectrum of cancer, from benign disease to the most complex cases considered untreatable at other institutions.
Our collaborative, multi-disciplinary approach to care is designed to integrate seamlessly with your providers in medical and/or radiation oncology. Our surgeons meet regularly at weekly tumor boards to review challenging cases in-depth and reach a consensus on treatment strategies. This coordinated approach ensures that patients are offered the most thorough and personalized care possible.
The Department of Surgical Oncology at Fox Chase Cancer Center combines experienced, highly-skilled surgeons with some of the world's most advanced technology and innovative surgical techniques. Many surgical procedures performed at Fox Chase are done using minimally invasive techniques, including robotic-assisted surgery, laparoscopic, single-port surgery, video-assisted thoracic surgery (VATS) and transoral laser surgery. For patients, this can mean less pain, fewer complication, faster healing times and better outcomes.
In addition to offering comprehensive patient care, our surgical oncologists are world-renowned cancer researchers. The results of their work are cited by peers nationally and internationally and have helped advance surgical procedures and technology worldwide. Our patients are also offered the opportunity to participate in cutting-edge clinical trials.
There are eight divisions within the Department of Surgical Oncology at Fox Chase.