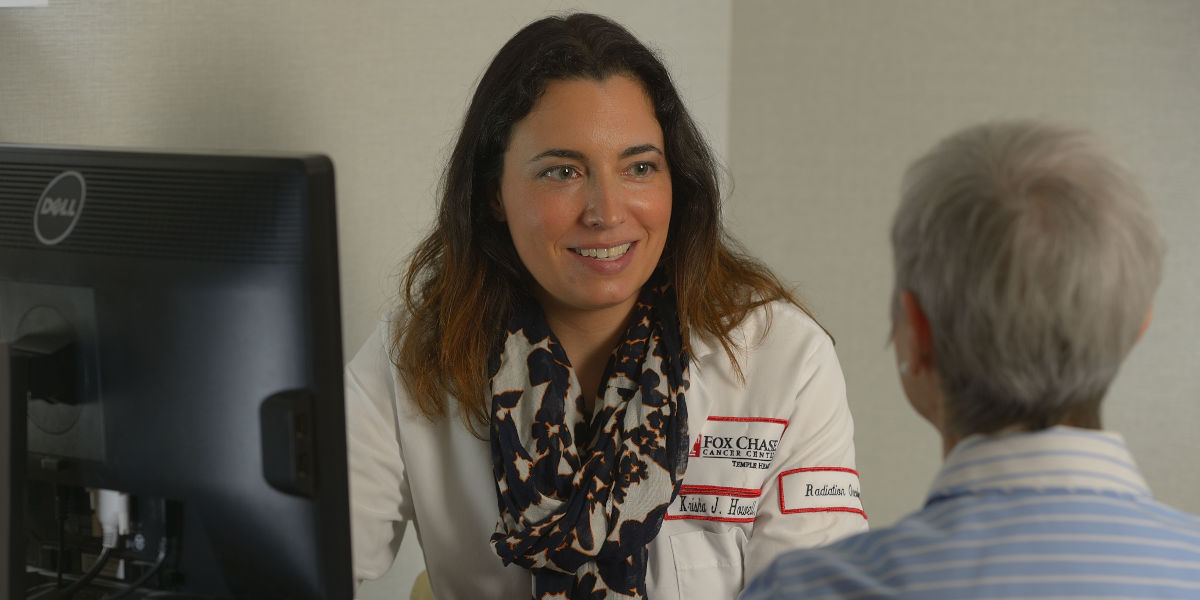 Fox Chase is home to some of the nation's top sarcoma specialists and support staff – a multidisciplinary team of professionals who work together to diagnose and treat sarcoma. This team includes physicians and oncology-certified nurses with specialty experience in sarcoma, and meets regularly for tumor boards where patient cases and potential treatment options are reviewed.
Sarcoma patients at Fox Chase benefit from the center's robust research program, with cutting-edge clinical trials offered in surgery, chemotherapy and radiation therapy.  Fox Chase physicians and researchers are influential members of the National Cancer Institute's NRG Oncology. Fox Chase offers a number of clinical trials and novel treatments that patients with sarcoma may not otherwise have access to elsewhere.
Sarcoma care at Fox Chase Cancer Center focuses on the multidisciplinary care of the following conditions:
Sarcoma

Alveolar soft part sarcoma
Bone cancer sarcoma (Ewing's, osteosarcoma and chondrosarcoma)
Soft tissue sarcomas (lieomyosarcoma, liposarcoma, angiosarcoma, desmoid tumors)
Our Treatment Approach
Fox Chase offers a wide range of treatment options for individuals with sarcoma, including a number of clinical trials not found at most hospitals. Our multidisciplinary care for sarcoma is provided through our clinical departments:
In addition, there are additional aspects of our program to provide complete care for patients with sarcoma.
Oncology-certified nurse navigators
Survivor clinics
Pain and palliative care program
See a listing of all of our support services.