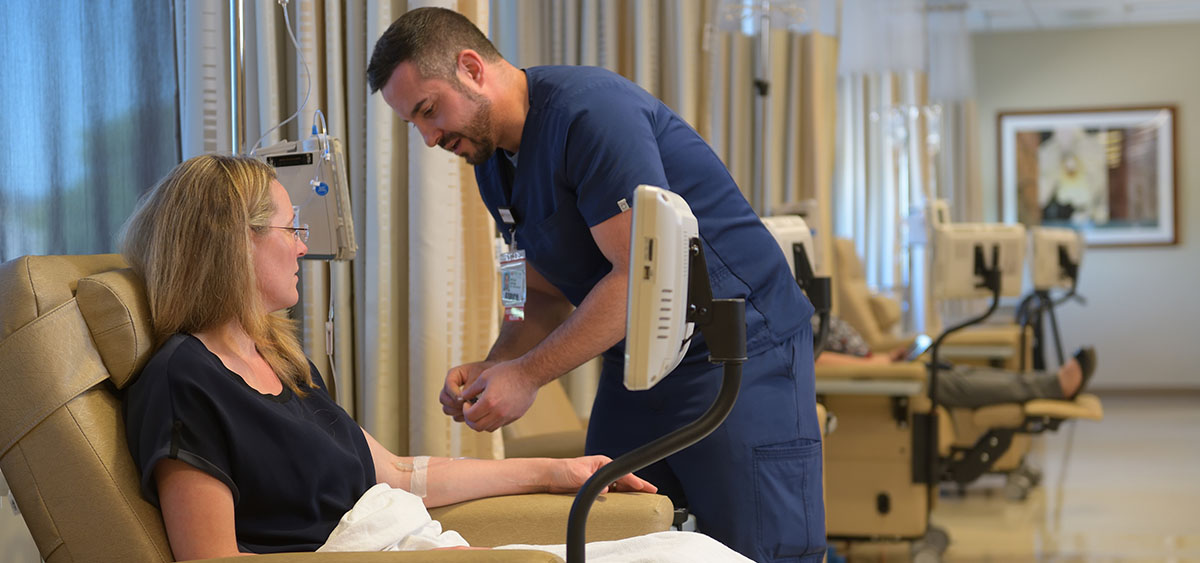 Infusion
The Infusion Room at Fox Chase provides infusion services for patients requiring chemotherapy, non-chemotherapy infusions, hydration, and blood product transfusions. The number of treatments and the length of the infusion process depends on services the patient requires.
Radiation
In the department of radiation oncology, our goal is to develop and implement treatment programs geared towards maximizing the chances of curing cancer while minimizing the radiation dose to normal organs. We aim to maintain your quality of life and preserve your normal organ function. Our radiation oncologists maintain strong academic, clinical and research interests, and a commitment to your overall wellbeing.
DRU/Triage
The Direct Referral Unit (DRU) provides urgent care for FoxChase outpatients upon referral by their primary Fox Chase medical, surgical or radiation oncologist.
Fox Chase Cancer Center does not have an Emergency Room (ER).  If patients have an urgent need in between doctor visits or treatments, they may be directed to Fox Chase's DRU.
CRU
The Clinical Research Unit, (CRU), is a unit dedicated to supporting the clinical trials office by providing clinical infusion support for Phase 1 trial patients.  Patients who are enrolled in clinical trials are treated by nurses with specialty training that allow them to participate in the treatment of patients receiving investigational drugs.  The CRU nurses work closely with the clinical care coordinators and clinical trials office to safely and efficiently provide specialized care for this patient population.