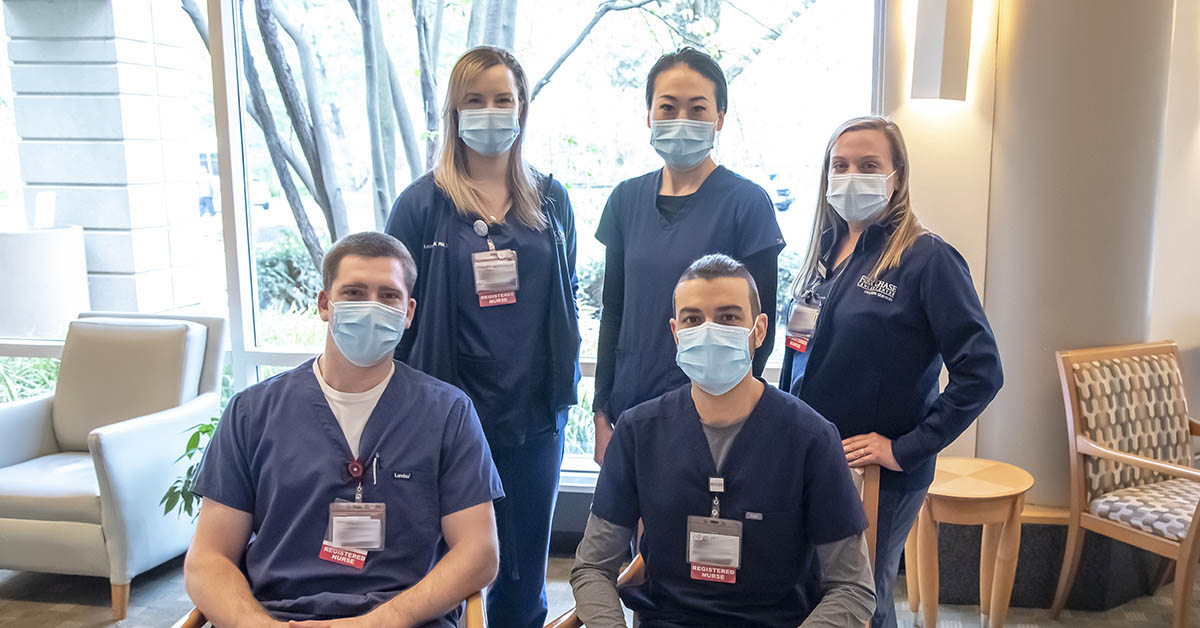 Medical and surgical nursing at Fox Chase offers the opportunity to provide high quality nursing care in an atmosphere of warmth and compassion. Patient-centered care is practiced, allowing the patient the benefit of a caregiver who has in-depth knowledge of his/her patients, and the benefits of a team approach in providing individualized care and services. Through  patient-centered care, a patient is assured consistency, continuity and the ability to participate in all aspects of his/her care.
The nursing staff stresses patient and family education, to allow for full understanding of all procedures and treatments taking place during the hospital stay, as well as post discharge.
Nurses at Fox Chase are able to use all their skills and ability as they participate in the administration of intensive chemotherapy protocols, maximize patient support via the latest nutritional and pain management techniques, and provide emotional and psychosocial support to their patients and families during all stages of disease and its treatment.