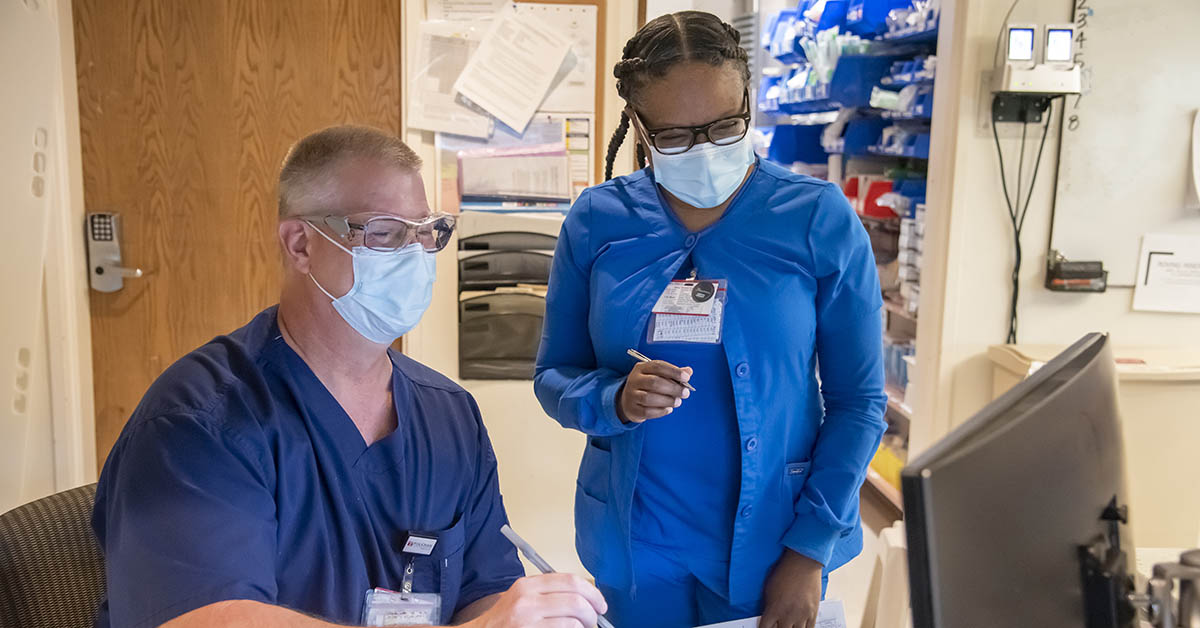 Medical-Surgical
The medical-surgical unit provides coordinated and innovative care for patients from administering medications, educating families, discharging as well as keeping the entire healthcare team on the same page.  The unit applies sophisticated skills to help reduce noise, prevent falls and pressure ulcers.  
Step-Down
Telemetry nurses work with critically ill patients who require the use of monitoring devices, such as those that measure heart rates, breathing rates, blood pressure, and oxygen levels. Nurses monitor patients at their bedsides and provide medications as well as provide remote telemetry services in which monitors for telemetry devices are in a central location.
Intensive Care
The ICU presents a challenging yet rewarding environment where nurses can enjoy focusing on the special needs of critical care patients. Nursing assignments also reflect an emphasis on the high acuity and psychosocial needs of the patients recovering from major surgery and medical patients with acute oncologic complications. Opportunities also exist in this 8 bed unit to participate in National Cancer Institute and Fox Chase Cancer Center research protocols.