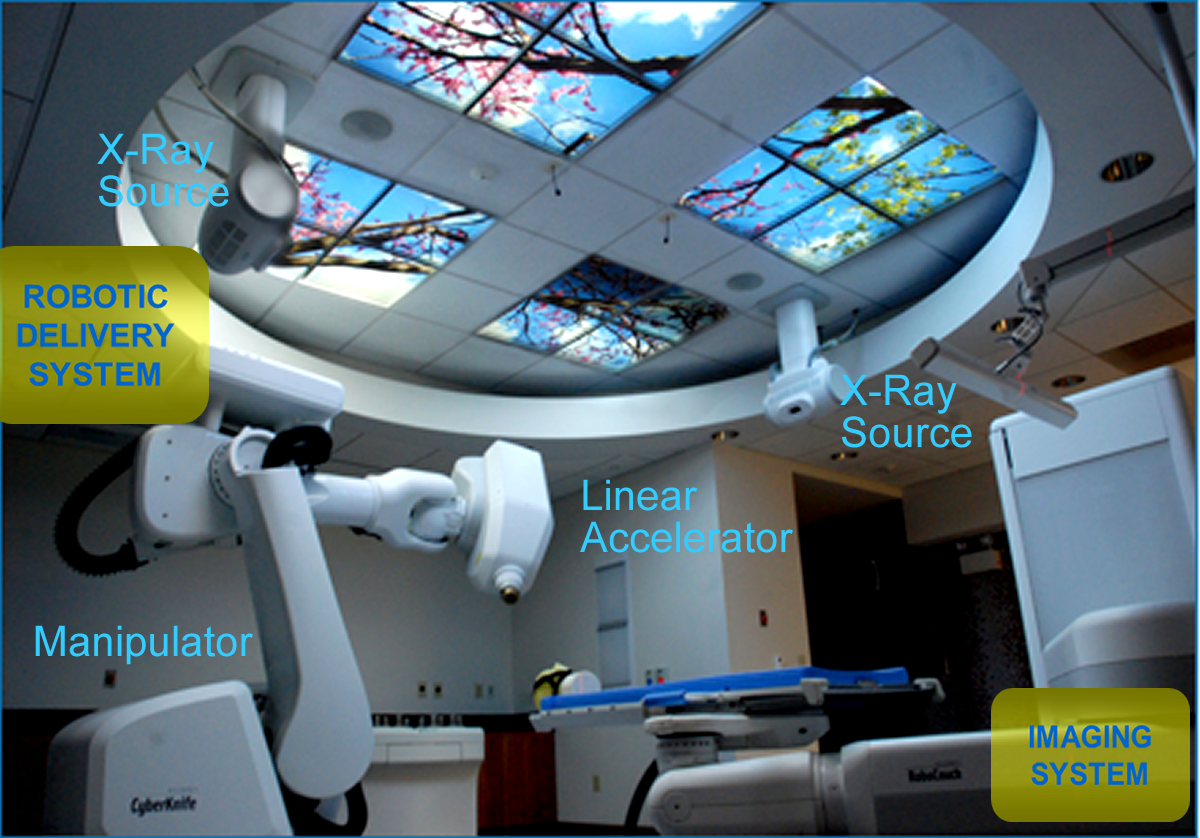 Stereotactic Body Radiosurgery (SRS) and Stereotactic Body Radiotherapy (SBRT) use the CyberKnife robotic radiosurgery system or a linear accelerator to deliver large doses of radiation to very small areas by aiming multiple small X-rays beams at a target region or tumor. Radiation can be precisely delivered to its target while preserving more healthy tissue than with conventional external beam therapy. Additional precision is achieved by keeping the patient still using rigid immobilization during the procedure. SBRT is recommended for treating tumors involving the central nervous system, lung, head and neck, and prostate.
Stereotactic Body Radiosurgery (SRS), which uses the CyberKnife system or a linear accelerator, is generally used to treat primary or metastatic brain tumors and other intracranial cancers. Fox Chase was one of the first in the region to do extra-cranial SRS.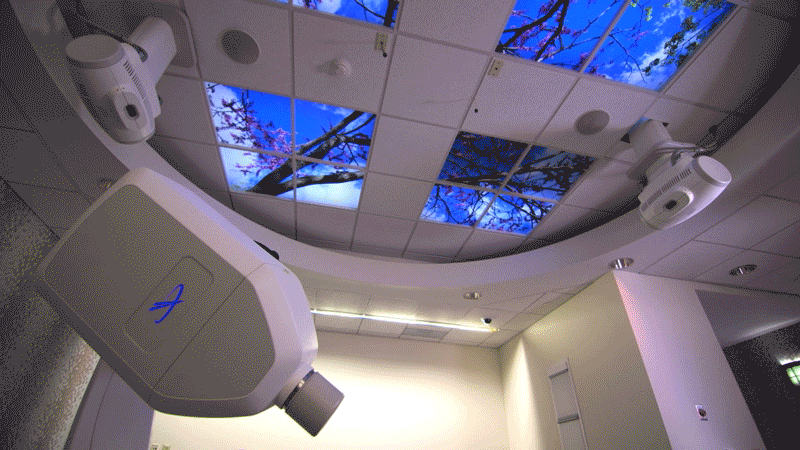 Learn more about our
Buckingham facility
.