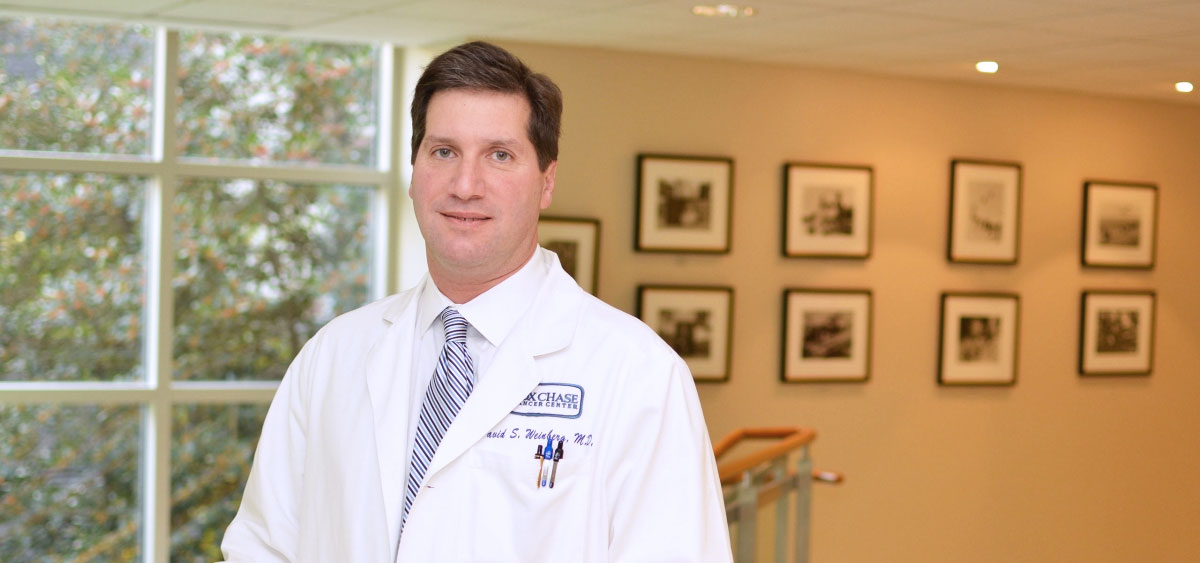 Fox Chase recognizes the importance of treating all the medical problems our patients face, in addition to cancer. The Department of Medicine at Fox Chase includes some of the best physicians in the country whose expertise includes dermatology, endocrinology, gastroenterology, internal medicine, psychiatry, and pulmonology. In addition, we provide inpatient consultative services for cardiology, infectious diseases, nephrology, neurology and rheumatology.
Along with their specialty interests, our physicians and advanced practitioners have unique expertise in cancer screening and caring for conditions that increase cancer risk, or that arise during cancer treatment. This approach of providing all care in one place allows for continuity of care and ultimately better outcomes.
There are eight divisions within the Department of Medicine at Fox Chase.