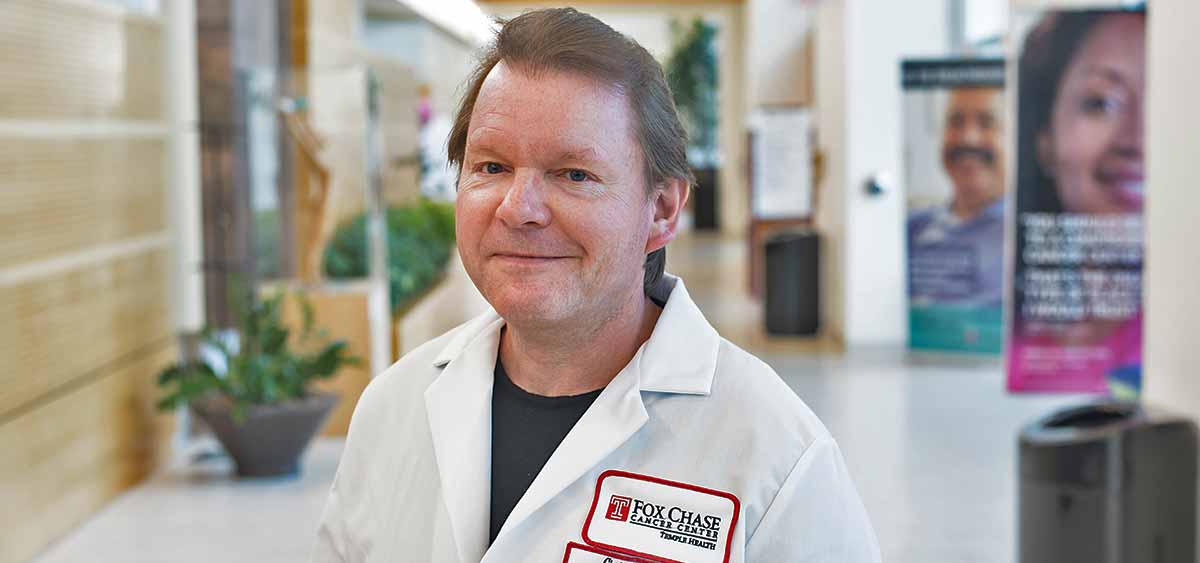 PHILADELPHIA (April 24, 2020) – Christian Koch, MD, PhD, FACP, MACE, a professor in the Department of Medicine and director for the Division of Endocrinology at Fox Chase Cancer Center, was recently named a review editor for Frontiers in Cancer Endocrinology, a specialty section in the journal Frontiers in Endocrinology.
The peer-reviewed, open-access journal features 16 subsections that focus on all aspects of endocrinology. The cancer endocrinology section includes over 290 articles focused on research related to endocrine cancer and benign abnormal tissue growth in the endocrine system.
"By serving as a review editor, I not only get to peer review many interesting endocrine oncology-related papers, but also can provide commentaries, opinion pieces, and other submissions from our multispecialty group at Fox Chase Cancer Center," said Koch.
In addition to serving on the boards of multiple journals, Koch has also contributed a number of articles, editorials, and letters to peer-reviewed journals. He has also authored or co-authored over 60 book chapters and presented scientific studies at conferences around the world.
"I had been an editor for many journals in the past and this invitation is an additional honor because it came from an associate editor of Cancer Endocrinology- Frontiers in Endocrinology, acknowledging my endocrine oncology focus," said Koch.
Koch has received numerous recognitions in his field, including Master of the American College of Endocrinology (MACE). He has also been honored as a U.S. News & World Report Top Doctor from 2011 through 2016 and has been named a top doctor by Castle Connolly.
Koch serves on the committee for the American Association of Clinical Endocrinologists Pituitary, Gonad, Adrenal, and Neuroendocrine Disease State Network and is also a member of several associations, including the Southern Society of Clinical Investigation, the American Endocrine Society, and the American Diabetes Association.