An Advanced Radiation Therapy Facility in Buckingham Township, PA
2365 Heritage Center Drive
Furlong, PA
Call 215-794-2700 for an appointment
The Buckingham facility also offers the best technology and the most experienced radiation oncologists just 10 minutes from Doylestown, PA, and 19 miles from Fox Chase's main campus. The outpatient facility gives Bucks County residents more convenient access to Fox Chase's nationally recognized cancer treatment regimens, along with access to innovative care, clinical trials and all the resources of an NCI/National Cancer Institute-designated comprehensive cancer center.
State-of-the-art technologies
CyberKnife
Trilogy Linear Accelerator with Cone Beam CT and Rapid Arc
GE LightSpeed RT 16 4DCT Simulator
Calypso 4D Localization System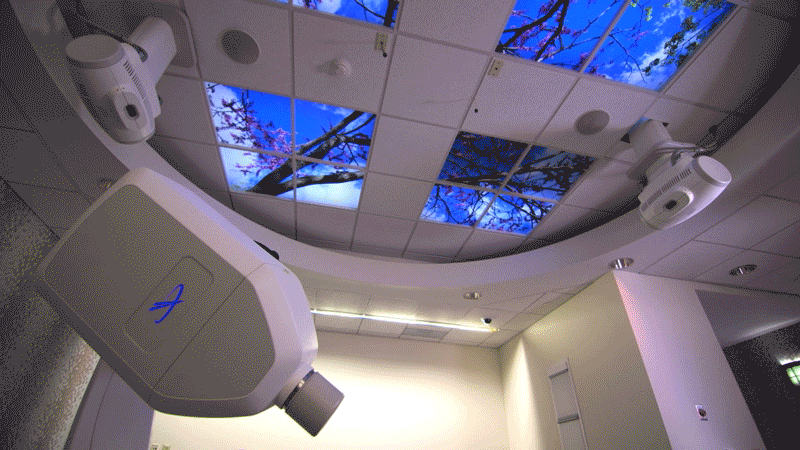 In addition to non-invasive stereotactic technology, radiation oncology patients at the Buckingham facility have access to a team of Fox Chase specialists who will carefully plan and carry out each patient's course of radiation treatment. The team includes physicians specializing in radiation therapy (radiation oncologists), radiation therapists, medical dosimetrists, medical radiation physicists, oncology nurses, and a wide array of support staff. The Buckingham facility is accredited by the American College of Radiology (ACR).
Directions
Fox Chase Cancer Center Buckingham
2365 Heritage Center Drive
Furlong, PA 18925
The Buckingham facility is part of the Heritage Center at Buckingham, located two miles south of Doylestown on Route 263 (York Road) and easily accessible to communities in the central Bucks County and central New Jersey regions via Routes 202, 611, 313 (Swamp Road), and 413. There is ample free parking.
Directions