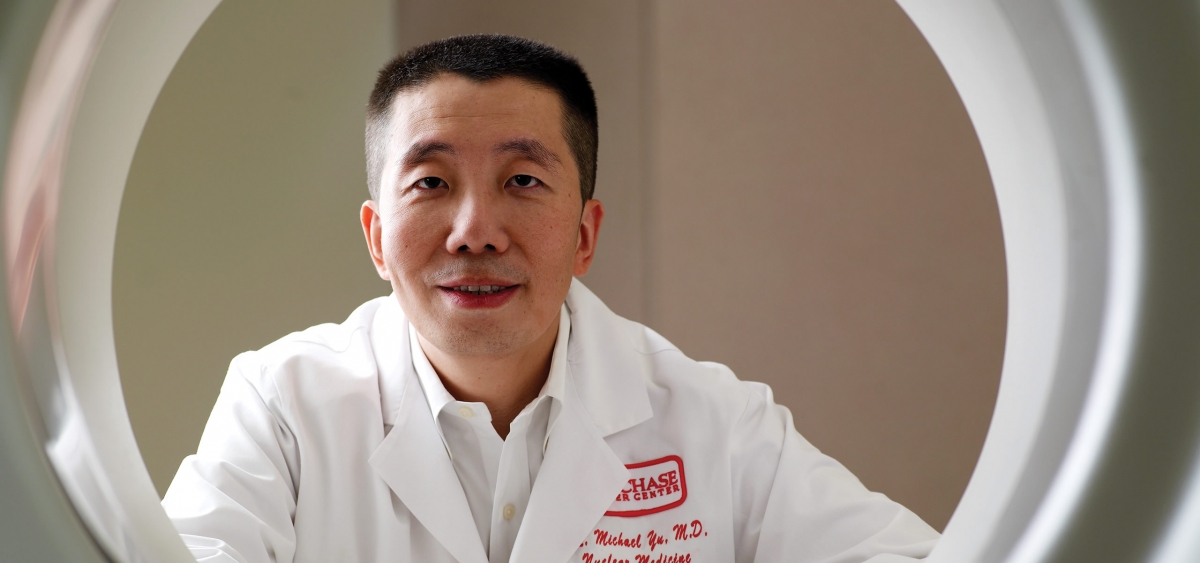 Detection and proper diagnosis is the first step toward treating cancer. Fox Chase Cancer Center's Department of Diagnostic Imaging plays a vital role in finding, monitoring and treating cancer and various non-cancerous conditions.
At Fox Chase, patients get the latest imaging technology in the most experienced hands. This concentrated expertise allows us to determine whether an abnormality is benign or cancerous and the best approach to treating it.
The Fox Chase diagnostic imaging team includes board-certified radiologists, nurses and technologists who expertly and compassionately guide patients through the entire imaging process. If a problem is detected, our multidisciplinary medical team will determine the best course of treatment.
Three divisions make up the Department of Diagnostic Imaging:
Radiology
Imaging technology, like X-rays, CT, or MRI, to diagnose cancer and other diseases.
Interventional Radiology
Interventional radiologists use advanced 3D imaging techniques to "see" inside the body while simultaneously delivering treatments, precisely treating only the tumor and sparing normal tissue.
Nuclear Medicine/PET-CT Scans
During a nuclear medicine test, patients swallow, inhale or are injected with a radioactive substance (called a tracer). This tracer gathers in the organ, bone or tissue that doctors want to examine, and helps "light up" those areas so that advanced cameras can take detailed pictures of them.
When a diagnostic imaging test (CT, MRI, PET)  shows an unanticipated significant abnormality, patients will either receive that information directly from their healthcare provider (e.g. treating clinician) before leaving or will have a letter with that information sent to their address through the United States Postal Service.
Learn more