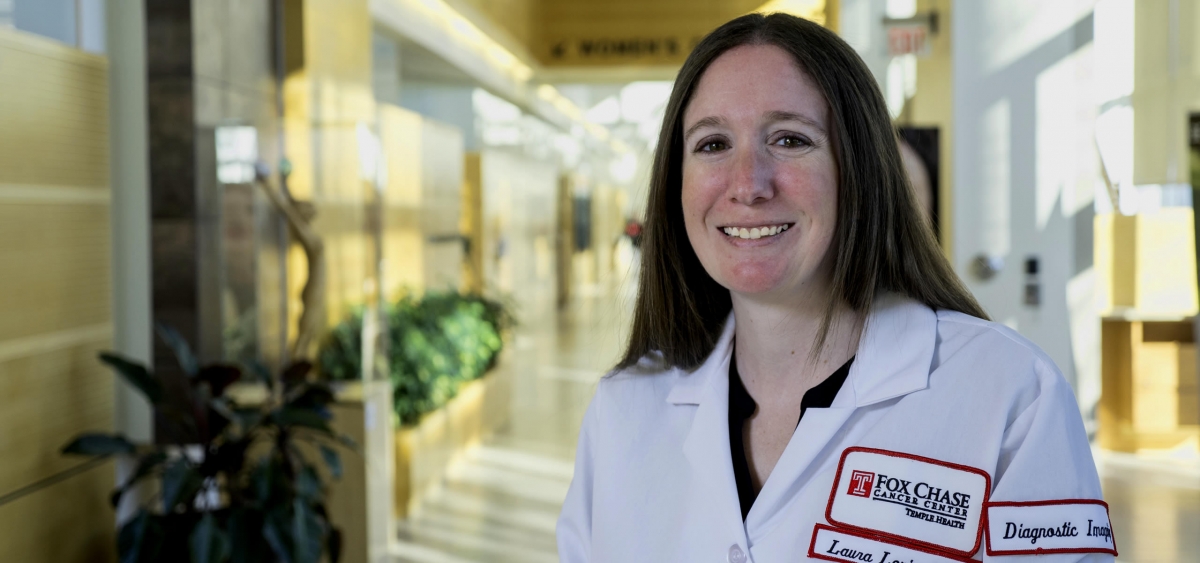 PHILADELPHIA (January 2, 2018) – Fox Chase Cancer Center is pleased to welcome board certified radiologist Laura Levin, MD, as an assistant professor in the Department of Diagnostic Imaging.
Levin comes to Fox Chase from a high-volume private practice in which she provided diagnostic radiology services to several medical centers. She earned her medical degree from the Lewis Katz School of Medicine at Temple University, and completed an internship in internal medicine at the University of New Mexico before returning to Philadelphia for a residency in radiology at Albert Einstein Medical Center. Levin also completed a fellowship in abdominal imaging at the Hospital of the University of Pennsylvania.
"In addition to her clinical skill, Dr. Levin has been recognized by her peers for her research presentations," said Rosaleen Parsons, MD, chair of the Department of Diagnostic Imaging at Fox Chase. "She will be a great addition to our department and to Fox Chase Cancer Center."
Levin will start at Fox Chase on January 2, 2018.