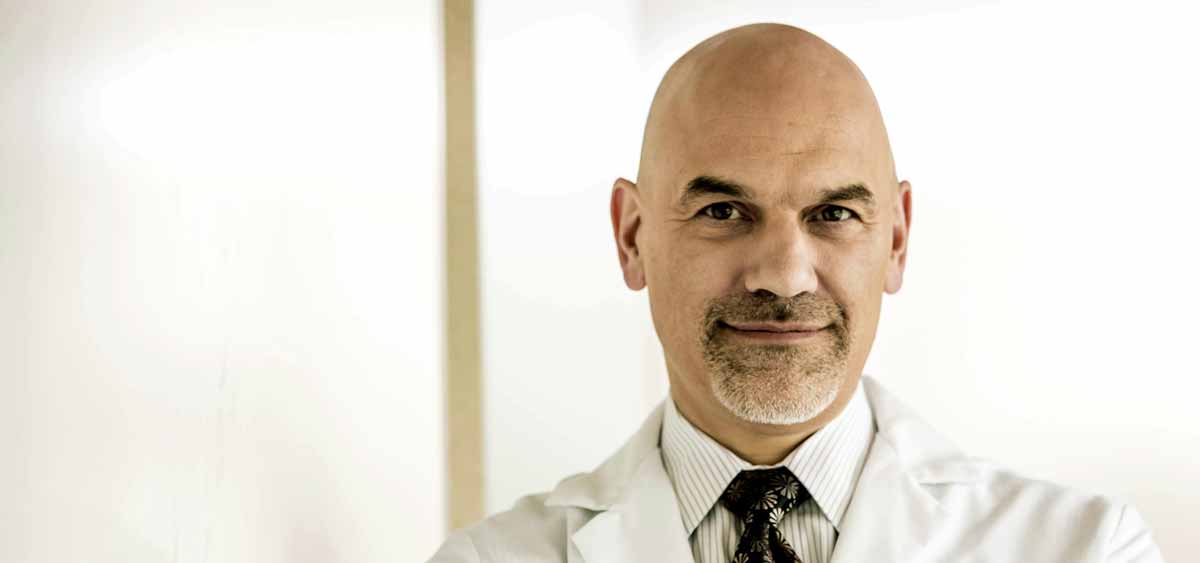 PHILADELPHIA (December 13, 2019) – A new imaging study from researchers at Fox Chase Cancer Center has found that many small renal lesions found accidentally during imaging examinations and classified as benign may actually be cancers.
"The guidelines say that if the density of a mass on the kidney is less than 20 Hounsfield units (HU) it has a strong likelihood of being a cyst, and that is what most radiologists go by," said Robert G. Uzzo, MD, MBA, FACS, chair of the Department of Surgical Oncology at Fox Chase. "In this study, we found a lot of patients who had gotten a scan and were told not to worry because the lesion was likely a cyst. But, in fact, it was cancer."
According to Uzzo, many scans conducted to examine patients for a nonspecific abdominal or gastrointestinal complaint are done without contrast dye. If a lesion is found on the kidney, radiologists will often measure the density of it using HU, which measures the radiodensity of objects. If the lesion is under 20 units, it is designated as a renal cyst, which are largely benign.
In their clinical experience, Uzzo and colleagues had observed that many patients diagnosed with a papillary type of kidney cancer often had tumors that were not very dense and mimicked a cyst.
To evaluate that further, they looked for patients who presented at Fox Chase with papillary renal cell carcinoma who had lesion density measured before contrast dye was administered and were found to have low pre-contrast attenuation (i.e., lesions with density less than 20 HU). They collected the largest series ever published on this topic from patients treated by the Fox Chase Comprehensive Kidney Program between 2003 and 2017.
Half the patients identified with papillary RCC had very low pre-contrast attenuation on preoperative computed tomography scan and would have been potentially misdiagnosed as having a benign lesion using current guidelines. Additionally, 80 percent of patients who would have been misdiagnosed had type-2 papillary renal cell carcinoma, which is associated with poor clinical outcomes. In fact, Uzzo and colleagues found that these more aggressive type-2 cancers were more likely to have lower pre-contrast attenuation than type-1 tumors.
"Radiologists should not dismiss low density lesions of the kidney on non-contrast scans, especially if the lesion is not homogenous," Uzzo said. "To urologists, I would recommend the same thing, to have a little higher index of suspicion that some masses in the kidney with a density of 15 to 20 HU will be kidney cancers."
The paper, "Non-Contrast Imaging Characteristics of Papillary Renal Cell Carcinoma: Implications for Diagnosis and Subtyping," was published in The Canadian Journal of Urology.