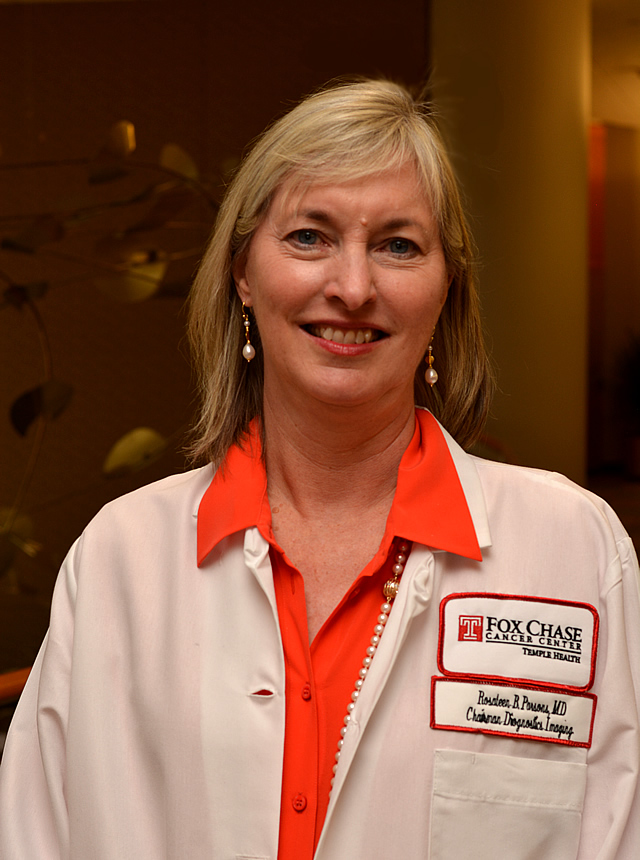 PHILADELPHIA (April 8, 2016) — Rosaleen B. Parsons, MD, FACR, chair of diagnostic imaging in the radiology department at Fox Chase Cancer Center, has been elected a fellow of the Society of Abdominal Radiology (SAR).
"I am honored to be elected as a fellow by SAR," said Parsons. "As a fellow, I will have the opportunity to engage with other abdominal radiologists from around the world who have similar interests and are advancing the field of abdominal radiology."
To qualify as a fellow at SAR, a medical professional must make significant contributions to the field. Fellows demonstrate a continued interest in abdominal radiology and devote at least fifty percent of their professional medical practice to the study of the abdomen and pelvis.
SAR's purpose is to furnish leadership and foster advances in diagnosis and intervention in abdominal radiology. The Society offers a forum for the exchange of knowledge pertaining to research, practice and education in abdominal radiology and stimulates investigation and teaching in the methods of preventing and treating diseases within the abdomen and pelvis. SAR provides opportunities in continuing medical education, lectureships, scholarships and sponsorships.
Parsons is board-certified by the American Board of Radiology. She received her MD from Drexel University and completed her residency at the Medical College of Pennsylvania.