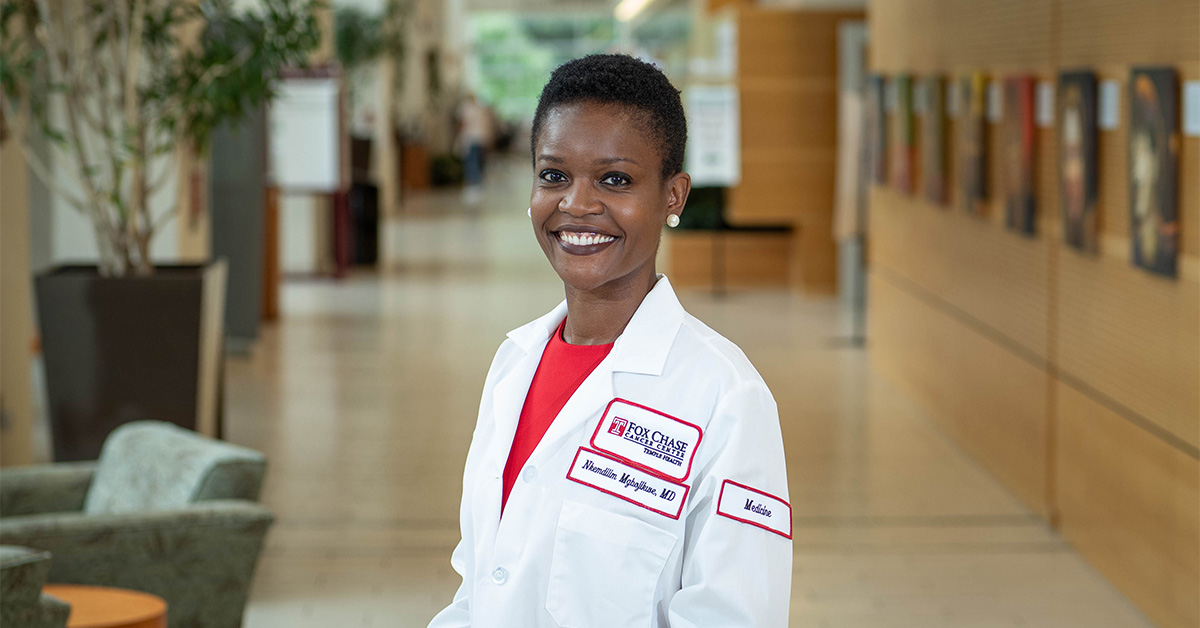 PHILADELPHIA (August 16, 2023) — Fox Chase Cancer Center is pleased to announce the hiring of Nkemdilim Mgbojikwe, MD, as Associate Chief Medical Officer. Mgbojikwe will also serve as an associate professor and a hospitalist in the Department of Medicine.
Mgbojikwe comes to Fox Chase from Johns Hopkins Hospital, where she served as clinical director of the Division of Hospital Medicine and medical co-director of the Medicine Progressive Care Unit. At the Johns Hopkins Health System, Mgbojikwe served as director for Acute Virtual Care Strategy. She also served as an assistant professor of medicine at Johns Hopkins University School of Medicine.
Mgbojikwe earned her medical degree in 2014 from Howard University College of Medicine, where she received numerous academic honors. She went on to complete a residency in internal medicine at Massachusetts General Hospital. She earned her undergraduate degree from the University of Louisiana.
Mgbojikwe's clinical focus includes acute care, health system operations, innovation, and strategy. She has been actively involved in healthcare leadership — including serving as a subject matter expert for the Johns Hopkins Hospital at Home executive team — developing curriculum and training programs for COVID and non-COVID care, teaching and mentoring medical residents and young faculty, and much more.
She is also the recipient of numerous awards, including the Certificate of Excellence for Outstanding Patient Care from Johns Hopkins Hospital, as well as the prestigious Society of Hospital Medicine Physician of the Year Award. Mgbojikwe is a member of the Society of Hospital Medicine, the Advanced Care at Home Coalition, and the American Hospital Association.
Her tenure at Fox Chase began on July 1.