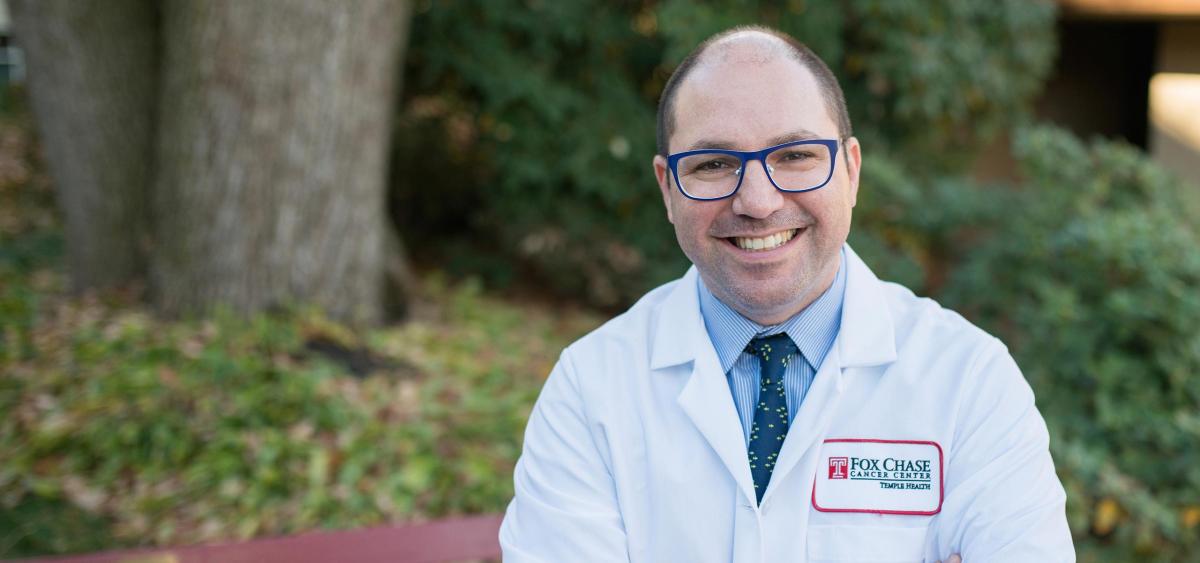 PHILADELPHIA (January 7, 2020) – Jeffrey Farma, MD, FACS, chief of the Division of General Surgery at Fox Chase Cancer Center, was elected to the Board of Trustees by the House of Delegates of the Pennsylvania Medical Society (PAMED). One of 14 trustees to be elected, Farma was selected to serve as Surgical Specialty Trustee for a term of four years.
"I'm extremely honored to be elected to this position and look forward to representing physicians and surgeons in Pennsylvania. I also look forward to helping make positive changes in patient care and physician practices in Pennsylvania," Farma said.
Farma is a surgical oncologist specializing in colorectal cancer, sarcomas, gastrointestinal stromal tumors, and skin cancer. He is the surgical director of the Melanoma and Skin Cancer Program at Fox Chase. He is committed to patient education, as well as acting as a mentor and educator for others engaged in cancer treatment. 
The Pennsylvania Medical Society was founded in 1848 to foster the advancement of medical knowledge, relieve suffering among patients, and promote the health of the community. Today, it is an organization of 22,000 physicians and medical students committed to advancing quality patient care and the ethical practice of medicine. It advocates for physician leadership, offering continuing medical education, as well as providing resources and guidance to assist physicians with navigating the challenges of modern health care.
Though its current mission has evolved beyond its foundations, the organization continues its efforts to shape and influence the course of medicine in Pennsylvania. Beyond providing support for its members and, by extension, the patients of Pennsylvania, PAMED is active in contributing to medical legislation.
The wealth of knowledge brought together under PAMED is key to passing resolutions on pressing public health concerns ranging from Medicare to the current opioid epidemic, which are essential to guiding best health care practices throughout the state.