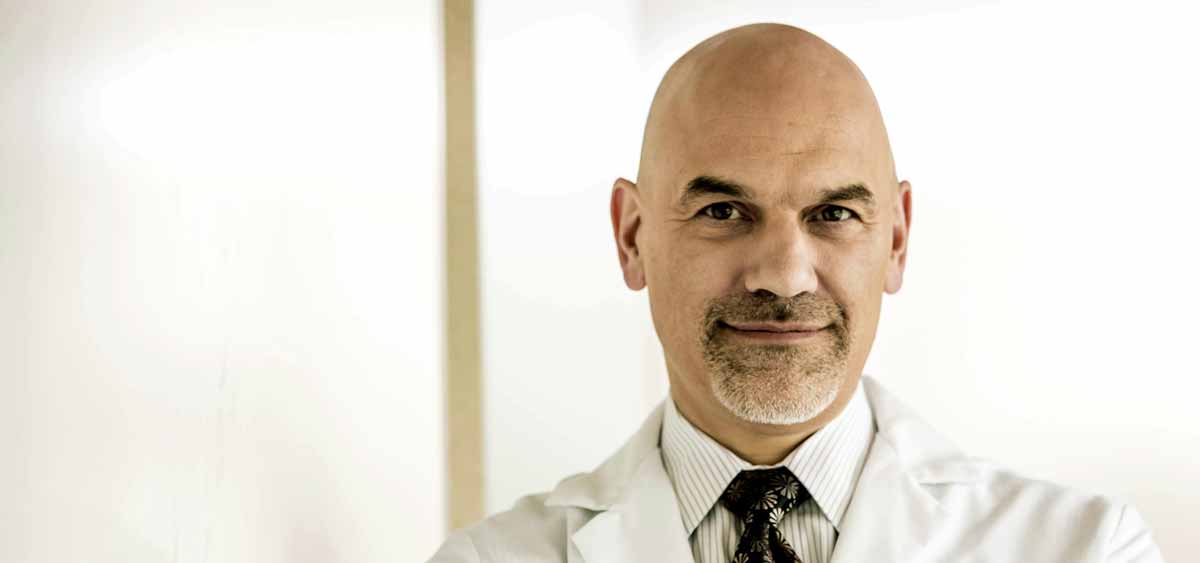 PHILADELPHIA (January 10, 2020) – The technique used by surgeons to remove renal masses had a significant effect on surgical complications and outcomes, according to new research out of Fox Chase Cancer Center.
In addition, surgical technique also affected whether or not a patient had positive surgical margins, meaning cancer cells remained in the patient's body after surgery.
"When it comes to partial nephrectomy there is always a trade-off," said Robert G. Uzzo, MD, MBA, FACS, chair of the Department of Surgical Oncology at Fox Chase, who was one of the authors of the study.
"The closer you cut to the tumor, the less kidney you take out. There is less risk to kidney function, but you are more likely to get positive margins," Uzzo said. "The more normal kidney you remove, the more risk there is for kidney complications, but you have a better risk of having negative margins."
As part of an international study, researchers classified the resection techniques used by surgeons during partial nephrectomy and examined whether those techniques affected margins and outcomes. In addition to Uzzo, other Fox Chase authors included Marc C. Smaldone, MD, MSHP, FACS, associate professor in the Department of Surgical Oncology, and Alexander Kutikov, MD, FACS, chief of the Division of Urology and Urologic Oncology.
Kutikov said the classification system was developed at Fox Chase in collaboration with the department of urology at the University of Florence in Italy and is also part of a long-standing collaboration with researchers in the United States and Europe.
The surgical techniques were defined as either enucleation, which is removal of the tumor with almost no margin; enucleoresection, which is removal of the tumor with only small margins; and resection, or removal of the tumor with the largest margins.
Among 507 patients, 52 percent underwent enucleation, 30 percent had enucleoresection, and 18 percent had resection. 
"Not surprisingly, we found that the technique the surgeon used was a predictor of risk of having a positive surgical margin," Uzzo said.
Patients who had enucleoresection as compared to both enucleation and resection had greater risk for positive surgical margins. Additionally, use of the enucleoresection technique also predicted greater surgical complications and functional outcomes as compared with enucleation.
"This shows that there has to be a balance between complications and positive margins," Uzzo said. "The best thing for patients to do is to have a discussion about this balance with their surgeon and go to a center with surgeons who are familiar with performing these types of procedures."
The paper, "Impact of Resection Technique on Perioperative Outcomes and Surgical Margins After Partial Nephrectomy for Localized Renal Masses: A Prospective Multicenter Study," was published in The Journal of Urology.