PHILADEPHIA (April 27, 2020) – The Pennsylvania Medical Society (PAMED) released its list of this year's Top Physicians Under 40. Two Fox Chase Cancer Center doctors were honored: Sanjay S. Reddy, MD, FACS, associate professor in the Department of Surgical Oncology, and Namrata "Neena" Vijayvergia, MD, assistant chief of gastrointestinal medical oncology in the Department of Hematology/Oncology.
Winners were nominated by colleagues and selected by a committee of PAMED members.
To appear on the list, physicians must practice in Pennsylvania and be under the age of 40 on Dec. 31, 2020. The 45 physicians on the 2020 list represent 19 different medical specialties.
This select group has demonstrated a significant amount of success early in their medical careers, said Lawrence John, MD, president of PAMED.
"The future of Pennsylvania medicine is very promising," said John. "We are excited to recognize these outstanding individuals and look forward to seeing the difference they will make in their communities for years to come."
Below are the listings for Reddy and Vijayvergia as they appear on the PAMED website: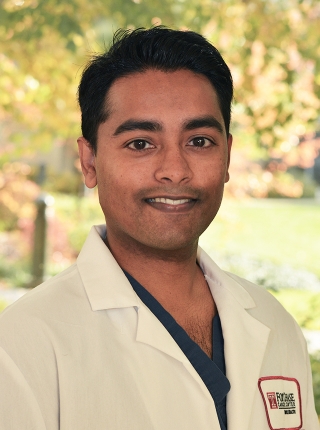 Sanjay S. Reddy, MD, FACS
Philadelphia
A surgical oncologist with Fox Chase Cancer Center, Dr. Reddy serves as the associate program director for his organization's Complex General Surgical Oncology Fellowship Program. He is also  the co-director of the  Marvin and Concetta Greenberg Pancreatic Cancer Institute. Dr. Reddy is passionate about improving care and outcomes for pancreatic cancer patients. He is involved in numerous clinical trials and participates in community outreach efforts concerning treatment and care of pancreatic cancer.
Namrata Vijayvergia, MD
Philadelphia
A gastrointestinal medical oncologist with Fox Chase Cancer Center, Dr. Vijayvergia specializes in treating neuroendocrine cancers. She is the principal investigator on multiple national and local clinical trials related to neuroendocrine and rectal cancer. Dr. Vijayvergia is also actively involved with training residents and fellows. She participates in community outreach, lecturing locally on prevention, education, and treatment of GI malignancies.