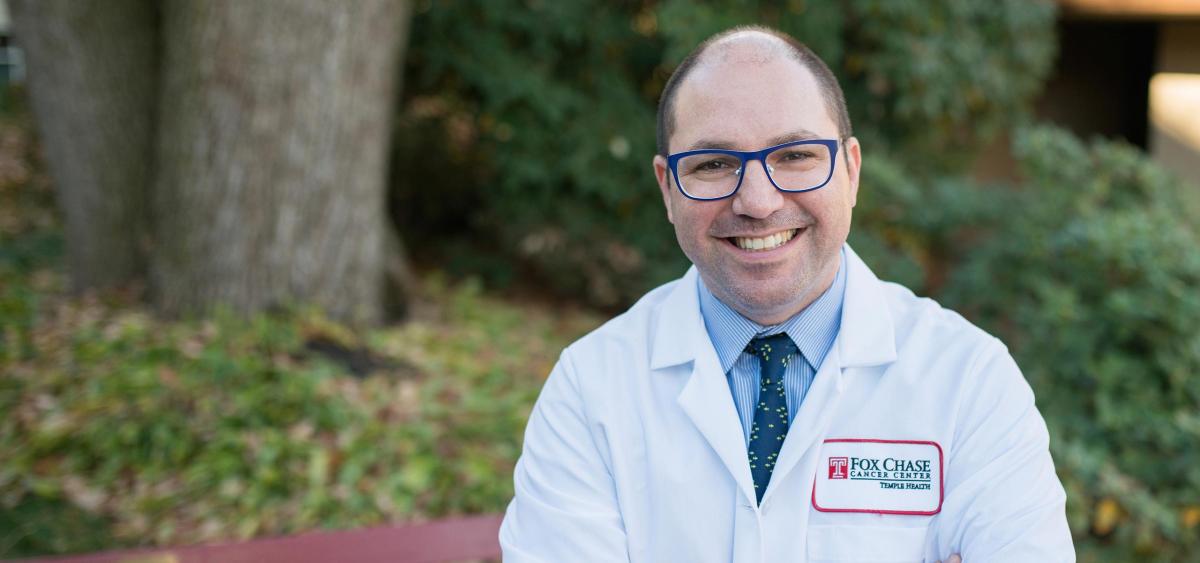 PHILADELPHIA (May 17, 2018) – Jeffrey M. Farma, MD, FACS, associate professor of surgical oncology at Fox Chase Cancer Center, has been appointed vice chair of the Complex General Surgical Oncology Program Directors Committee of the Society of Surgical Oncology (SSO). Farma has been a member of the committee for the past five years in his capacity as director of the Surgical Oncology Fellowship Training Program at Fox Chase.
The one-year term as vice chair provides Farma a leadership role within SSO, in which he will help to unify the directors of surgical oncology fellowship programs, improve the training curriculum, and address issues related to fellowship training. He will also represent the group at medical meetings, such as the SSO Annual Cancer Symposium and the American College of Surgeons' Annual Clinical Congress.
Farma joined Fox Chase in 2009 as an attending surgeon in the Department of Surgery. He completed his clinical surgical oncology fellowship at Moffitt Cancer Center in Tampa, and his residency in general surgery at Temple University Hospital. He also completed a surgical oncology fellowship at the National Cancer Institute. He specializes in treating colorectal cancer, melanoma, sarcoma, and minimally invasive and robotic surgery.
SSO is the premier international organization for surgeons and health care providers dedicated to improving multidisciplinary patient care by advancing the science, education, and practice of cancer surgery.
"This appointment will allow me to contribute to the advancement of surgical oncology education, which is an area of particular interest. As a longtime member of SSO, I am honored to serve as vice chair of the committee," said Farma.