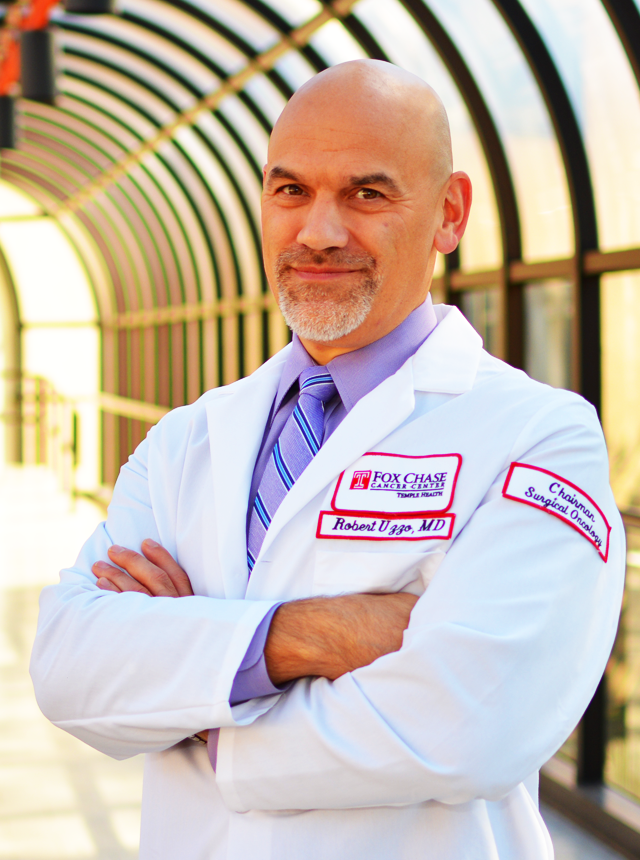 PHILADELPHIA (February 18, 2016) — Robert G. Uzzo, MD, FACS, a nationally recognized leader in urologic oncology from Fox Chase Cancer Center–Temple Health, is the recent recipient of the 36th Annual Ralph E. Hopkins Jackson Hole Seminar Series in Urology Award.
"I am honored to receive this award and grateful to my fellow chairmen, professors and colleagues who also participated in this event," Uzzo said. "The camaraderie among participants, invited speakers, and faculty is unique to this scientific environment, offering the opportunity to converse and compete with experts across multiple urological subspecialties."
Uzzo earned the Ralph E. Hopkins Jackson Hole Seminar Series in Urology Award after presenting five seminars that reflected his clinical and research efforts to an audience of noted specialists in urology, board members, judges and previous faculty members.
The panel of judges consisted of professors and department chairs from New York University, NewYork - Presbyterian Hospital/Weill Cornell Medical Center, Memorial Sloan Kettering Cancer Center, Washington University, University of California, Irvine, the Medical University of South Carolina, Long Island Jewish Medical Center, the University of Hamburg, MD Anderson Cancer Center and Queens University of Ontario.
Uzzo serves as the chair of the surgical oncology department and the G. Willing "Wing" Pepper Chair in Cancer Research at Fox Chase. A fellow of the American College of Surgeons, Uzzo specializes in the treatment of urinary tumors including kidney, prostate, testicular and bladder cancers and procedures for urinary diversion.
He is skilled in minimally invasive procedures, including pure laparoscopic and robotic surgery. He is also the national urology principle investigator for the Eastern Cooperative Oncology Group (ECOG) trial to evaluate targeted therapies for kidney cancer, and has served in multiple capacities in the AUA, ASCO-GU and the SUO where he is currently the president of their clinical trials consortium.