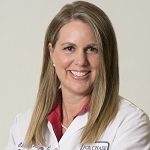 When I was going through middle and high school, I was drawn to the sciences and math. I loved dissecting animals in biology class and solving chemistry and physics equations. I really didn't know exactly what I wanted to do when I was applying for college, but knew that biology and math would be part of it. I thought about medicine but nobody in my immediate family was a doctor. My mom was a nurse and she told me that if I was interested in medicine to "Go all the way!" So, I researched a few different majors and settled on bioengineering at the University of Pennsylvania (UPenn) which seemed like the perfect marriage of my strengths and interests. In addition, it would leave the door open to me to attend medical school (about half of my bioengineering classmates went to medical school) or for a career in engineering if I decided medical school was not for me.
After college, I took 3 years off to complete some additional premed requirements and study for the MCATs (I played college basketball so I didn't have much time to do this during college) during which time I did clinical research in the anesthesia department at Hospital of University of Pennsylvania and bench top research with a cardiologist at UPenn. I realized that clinical medicine is what I wanted to pursue (bench top research was not for me!) and ended up I applying for medical school at Temple University.
As I went through my clinical rotations, I found that I liked many different specialties. I stumbled upon radiation oncology which really sparked my interest, not only because 3 of my 4 grandparents died of cancer, but also, radiation oncology utilized my math and engineering background. I did my residency in radiation oncology at the Fox Chase Cancer Center where I served as chief resident in 2005-06. During my training, I participated in many clinical research projects which have been published in various peer reviewed journals and presented at ASTRO (our national meeting of radiation oncologists). I always enjoyed the precision of science and the manipulation of data. Asking questions while seeing patients in clinic and then trying to solve them by analyzing data was really fascinating to me. My research endeavors earned me the RSNA Roentgen Resident/Fellow Research Award in 2006.
Upon finishing my residency, I entered private practice, joining a radiation oncology group in Richmond, VA where I spent two years. During that time, I attended training in Pittsburgh, PA, becoming certified on the gamma knife, a radiosurgery treatment unit to treat benign and malignant tumors and other conditions in the brain. While practicing in Richmond, I worked in conjunction with a large neurosurgery group and treated many types of central nervous system tumors. I became board-certified in radiation oncology in 2008. I then returned to Fox Chase as the Director of the Fox Chase Cancer Center- Buckingham radiation facility in Bucks County. I chose to return to Fox Chase because of the outstanding care we provide. Not only do we offer treatments with the latest, most cutting edge technology, but we do so in an evidence-based manner. We enroll patients on clinical trials, both Fox Chase trials and cooperative group trials, in order to scientifically analyze the most effective treatments. We maintain databases for various disease sites so as to critically analyze our results and make changes in treatment regimens to continually improve our outcomes.
I treat all types of cancer, but have a particular interest in breast, prostate and lung malignancies. I also have an interest in brain and spinal cord tumors. I have experience in using intensity modulated radiation therapy, image-guided radiation therapy, stereotactic radiosurgery and stereotactic body radiotherapy to treat many different cancers.
My personal philosophy with regards to treating cancer is a patient-focused approach. I believe that each patient has a unique set of needs and concerns. I create an individualized treatment plan to meet those needs. I work in conjunction with my patients' other physicians to coordinate and streamline their care.