Breakthroughs and Major Discoveries at Fox Chase Cancer Center 
Building on an atmosphere of collaboration between researchers and clinicians, and with an open mind to new approaches, Fox Chase Cancer Center has made tremendous contributions to research over the years. This work continues as a daily part of our research mission.
The Philadelphia Chromosome
The seminal discovery took place under a Fox Chase Cancer Center microscope in 1959, when David A. Hungerford, in collaboration with Peter C. Nowell, detected a tiny abnormality in the chromosomes from cultured blood cells taken from two patients with chronic myelogenous leukemia (CML). This would later be known as the "Philadelphia Chromosome," the first consistent chromosome abnormality associated with neoplasia. Now, based on this research, hundreds of drugs for cancer that target specific molecules are in development and dozens have been approved. 
Nobel Prize Recipients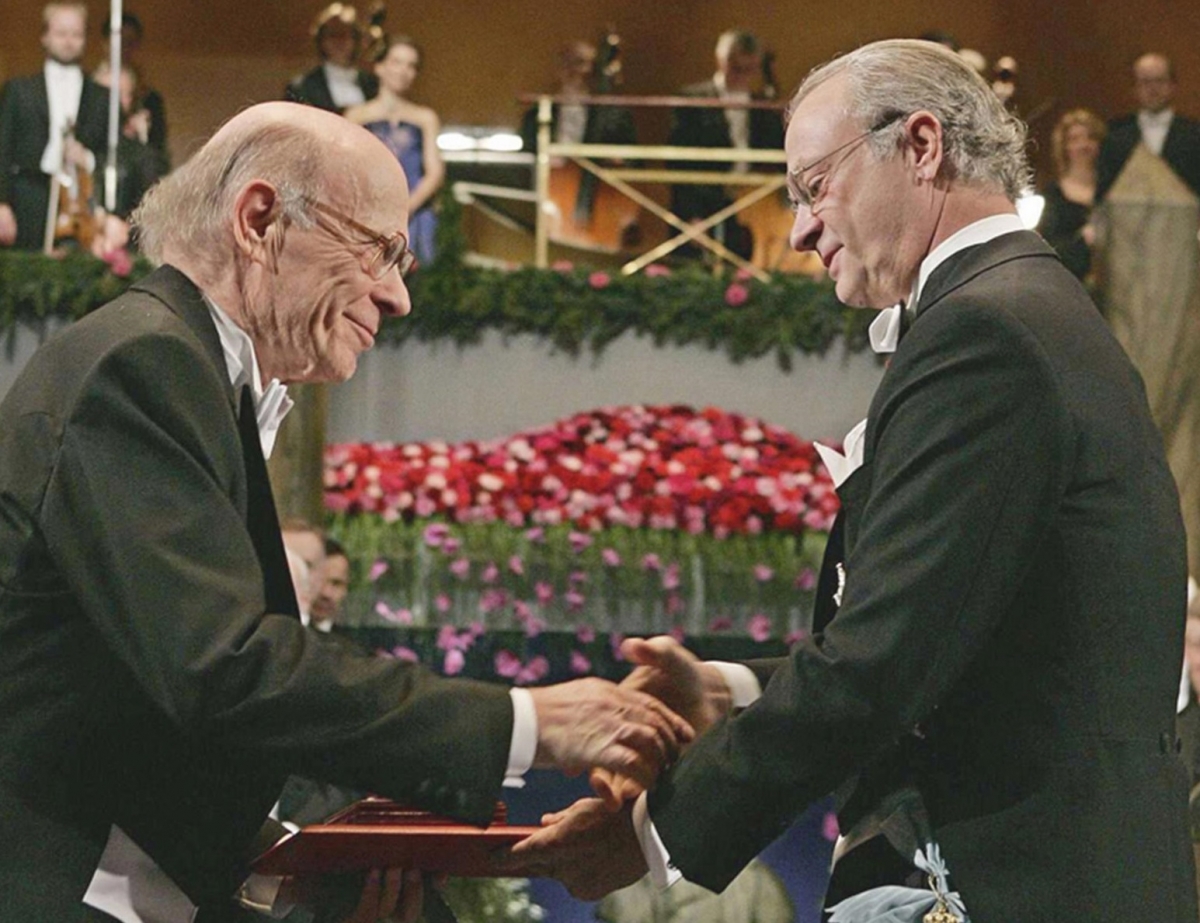 2004 Nobel Prize in Chemistry
Irwin Rose, PhD
"For the discovery of ubiquitin-mediated protein degradation"
Nobel Committee
Avram Hershko, MD, PhD, Aaron Ciechanover, PhD (both from Technion-Israel Institute of Technology in Haifa, Israel), and retired Fox Chase scientist Irwin A. "Ernie" Rose, PhD, won the 2004 Prize for a series of epoch-making biochemical studies on the breakdown of proteins within cells. During a series of sabbaticals that began in the late 1970s, Hershko and Ciechanover accomplished much of this work as visiting scientists alongside Rose in his laboratory at Fox Chase Cancer Center.
Read more on Dr. Rose »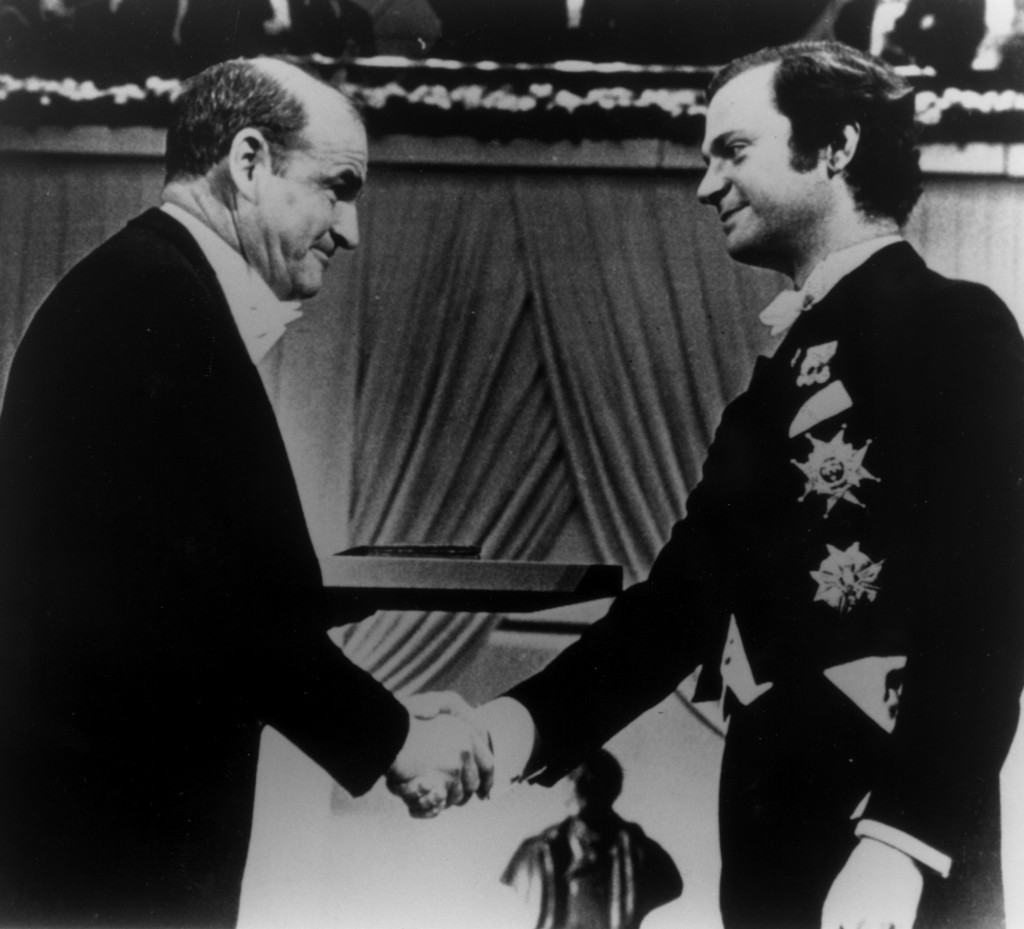 1976 Nobel Prize in Physiology or Medicine
Baruch S. Blumberg, MD, PhD
"For the discovery concerning new mechanisms for the origin and dissemination of infectious diseases"
Nobel Committee
Baruch S. Blumberg, MD, PhD, a Fox Chase Cancer Center Distinguished Scientist and senior advisor to the Center's president, won the 1976 Nobel Prize in medicine for his 1967 discovery of the hepatitis B virus. This led to the development of the first hepatitis B vaccine at Fox Chase.

Fox Chase Cancer Center honored the lifetime achievement of Dr. Blumberg on the occasion of his 80th birthday with a special scientific symposium Thursday, June 16, 2005, examining his Nobel Prize-winning research and his more recent work with the National Aeronautics and Space Administration (NASA) as the first director of the Astrobiology Institute.
Read more on Dr. Blumberg »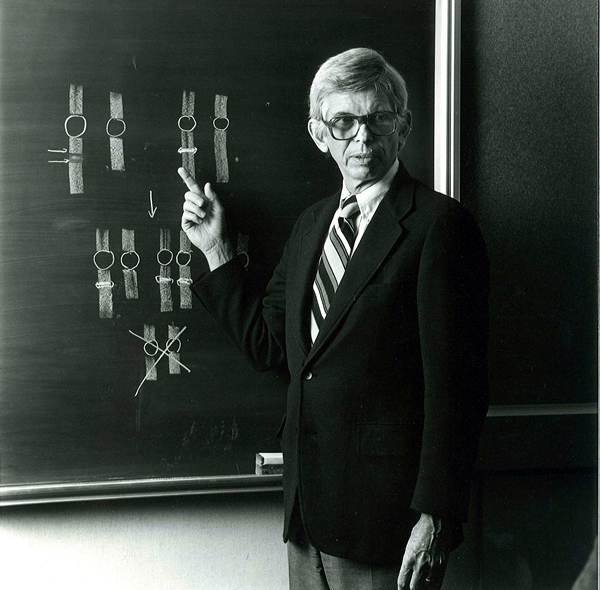 The Kyoto Prize
Cancer researcher Alfred G. Knudson Jr., MD, PhD, (pronounced ka-nud'-son) of Fox Chase Cancer Center was named winner of a prestigious Kyoto Prize for 2004. The Kyoto Prize is considered among the world's leading awards for lifetime achievement and is given to those who have "contributed significantly to mankind's betterment."
Read more at the Kyoto Prize website »
The Lasker Award
Albert Lasker, Clinical Medical Research Award, 1998
Alfred Knudson, Jr., Peter Nowell, and Janet Rowley
Dr. Alfred G. Knudson received the 1998 Albert Lasker Clinical Research Prize, awarded for the original demonstration that cancer in humans has a genetic basis caused by rearrangements in the chromosomes or mutations in individual genes. Knudson, Peter C. Nowell, MD, of the University of Pennsylvania School of Medicine and Janet D. Rowley, MD, of the University of Chicago shared the award. 
Read more at laskerfoundation.org »