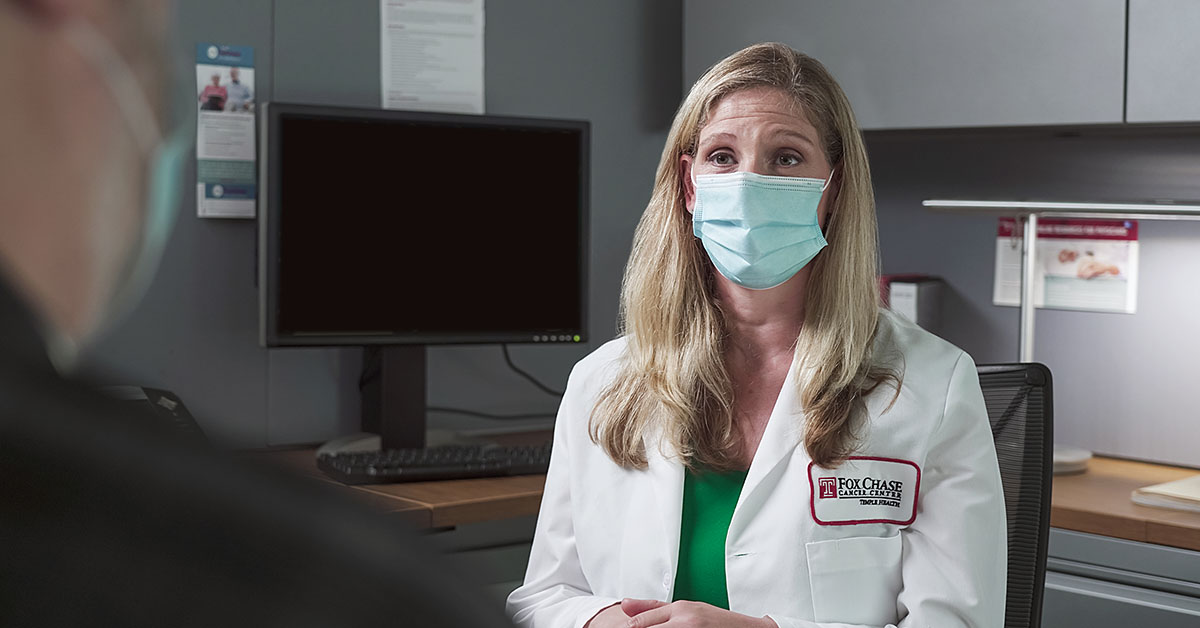 At Fox Chase Cancer Center, we believe that in cancer, the survivorship experience begins at the time of diagnosis and continues throughout the patient's life.
Our comprehensive Survivorship Program, which begins after treatment is over, helps address the ongoing physical, mental, emotional, social and financial effects of cancer so you can achieve the best possible health and work toward your new normal.
We do this by offering specialized medical and preventive care, genetic counseling and testing, psychiatric services, nutritional support, health and wellness education, and many other resources to ensure your best post-treatment health and quality of life. We include your family members, friends and caregivers as part of your survivorship experience, and our goal is to provide whatever you and your loved ones need to thrive after cancer.
When you officially transition from active cancer treatment into the Fox Chase Survivorship Program (typically three years after diagnosis), you will work with specially trained providers as part of our survivorship clinics, with benefits including:
Coordinated care among your cancer doctors and other healthcare providers 
Medical, psychological and practical care focused on your needs
Education on issues and needs during life after cancer treatment
The chance to take part in survivorship research to improve care for future survivors
If you have any questions about the Fox Chase Survivorship Program, ask your doctor or Advanced Practice Clinician, or call 1-888-FOX CHASE (1-888-369-2427).