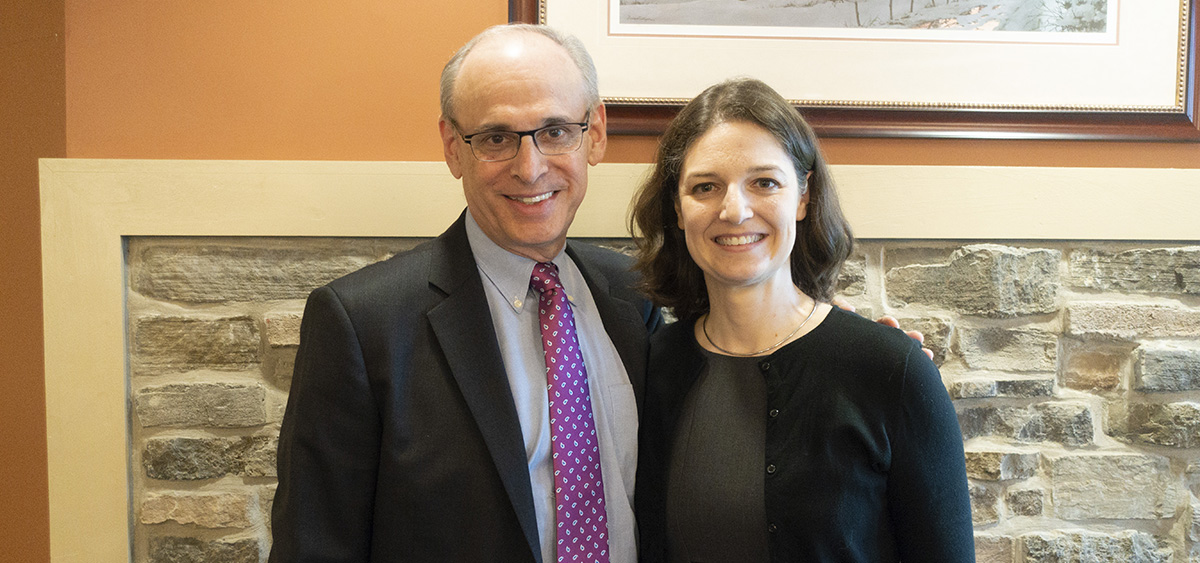 VIEW ALL POSTS
Life After Cancer: Questions on Survivorship and Wellness, Answered
Finishing cancer treatment marks the start of an exciting new chapter in your life. This next step is likely filled with lots of hope and joy. But it can also come with uncertainty about how to stay on top of your health and what the future might hold. Here are six common questions survivors often wonder about—and the answers that can help put your mind at ease.

Q: When can I consider myself fully cured?

A: Every patient hopes for the day when they can finally breathe that sigh of relief. But there's no one-size-fits-all timeline. "Every cancer is different, and every patient is different," explained Richard Wender, MD, Chief Cancer Control Officer of the American Cancer Society.

Talking with your doctor can help you understand your individual risk of recurrence. The one universal truth? The longer you're cancer-free, the more likely you are to stay that way.

Q: How will my care change now that my treatment is over?

A: Early on, your oncologist may still want to see you every 3 to 6 months. Those appointments will get more spaced out over time. You might eventually stop meeting with your oncologist, or you may continue to see them once a year. "You and your doctor will talk about the end of your treatment and what the follow-up will be," said Crystal Denlinger, MD, a medical oncologist at Fox Chase Cancer Center.

You should continue to see your primary care doctor during this period too. That's key for managing other health issues you might be dealing with, like high blood pressure or diabetes.

Q: What do I need to tell other doctors about my cancer treatment?

A: Any other providers you see should be aware of your cancer, even after treatment ends. Your oncologist will give you a survivorship care plan that summarizes your diagnosis and treatment—including medications, surgery, and other therapies. Share it with your primary care doctor and any other specialists you see. "The most important thing is to make sure nothing falls through the cracks," Wender said.

Q: How will chemotherapy or radiation affect my health long-term?

A: It depends on the type of therapy you receive. Chemotherapy can suppress the immune system. "But in general, most people's immune systems will recover within four to 12 weeks after treatment ends," Denlinger said.

The effects of radiation—like skin changes or hair loss—can be longer lasting or even permanent. The good news is that these side effects are often manageable. "There are options," Denlinger said. "You should talk to your radiation oncologist or primary care doctor."

Q: Are there things I should be doing to protect my health?

A: Your oncologist may share specific recommendations based on your individual cancer. But it's likely that all patients can benefit from maintaining a healthy weight and being physically active, said Wender and Denlinger. The American Cancer Society has nutrition and exercise guidelines for cancer survivors. Consider taking a look and asking your care team if following the guidelines is right for you.  

Q: How can my loved ones and I deal with anxiety about my cancer coming back?

A: Feelings like these are completely normal, but there are ways to cope. "Connecting with others can also make a difference," Wender said. Consider joining one of the free cancer support groups offered at Fox Chase or taking advantage of an online community like the American Cancer Society's Cancer Survivors Network.

"And if you still have concerns, don't be afraid to ask your doctor," Denlinger said. Sometimes just having an answer can help you feel better."

This blog was based on a Facebook Live event that Dr. Crystal Denlinger and Dr. Richard Wender participated in. Watch the full recording here.