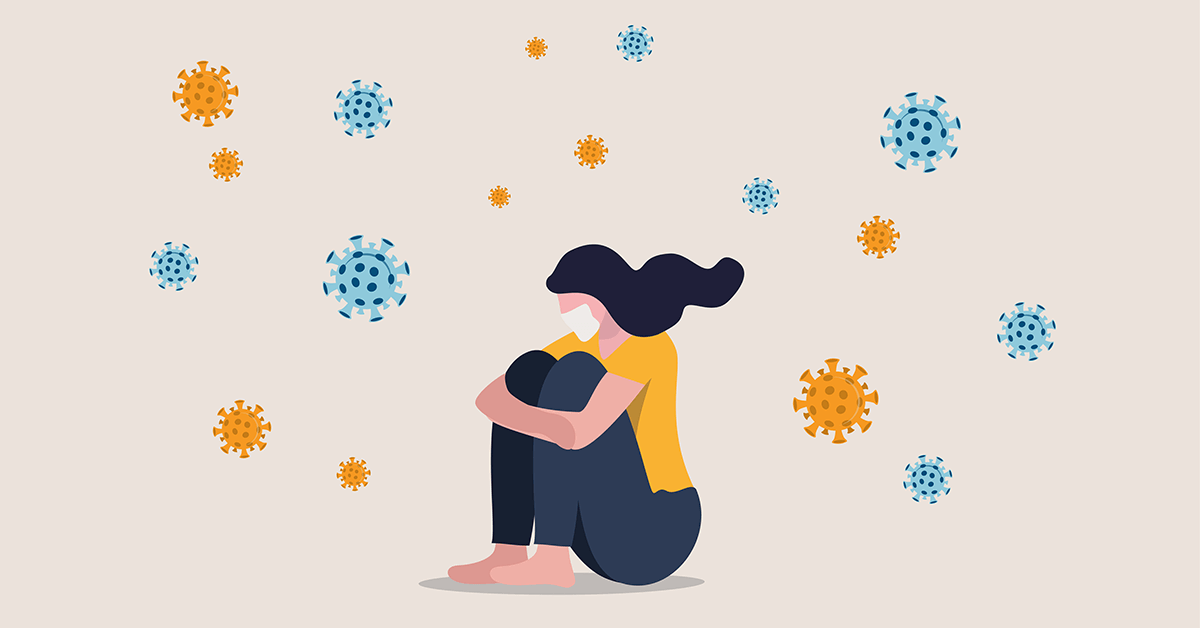 VIEW ALL POSTS
Cancer and COVID-19: 7 Ways to Cope with the Anxiety
A cancer diagnosis brings uncertainty, even under the best of circumstances. Right now, the coronavirus pandemic is increasing anxiety and insecurity in many people diagnosed with cancer, as well as their loved ones.

"We live in a society that is future-focused. We like to plan ahead," said Paula Finestone, PhD, a clinical psychologist at Fox Chase Cancer Center. "Cancer patients and families are dealing with the loss of control. The current situation magnifies it."

If you have cancer and are struggling with your feelings about COVID-19, you're not alone. But there are things you can do to help cope.

Talk to your care team. These professionals know you and your health. If you're concerned about your treatment schedule, give them a call. Perhaps a telehealth  appointment is possible. Your providers can help you weigh your options. They're also available if you're overwhelmed, depressed, or anxious.
Get the facts, but don't stress out. There's a lot of information out there about COVID-19, and sorting through it can be stressful. The U.S. Centers for Disease Control and Prevention is a reliable source. Set limits on how much information you're consuming if you start to feel overwhelmed.
Practice mindfulness. Mindfulness is anything that enables you to focus just on the task at hand so you're not thinking about other, possibly stressful, things. "Get in the zone pulling weeds or planting vegetables," Finestone said. "Get engrossed in a movie. Play with a pet." And don't fret if worries pop into your mind. Sometimes we need to talk ourselves into being present and mindful.
Stick to a schedule. A routine can help you feel normal—even when the situation is far from it. A schedule that includes set times for sleep and meals can help keep you physically and emotionally healthy. Regular physical activity can help you fight off depression. It can also help you respond better to cancer treatment.
Stay connected. Even if you're far away from friends and family, you can still stay in touch. "Make phone calls to people," Finestone said. "If you can do video chats, great. Reach out to those you may not have talked to for a long time." Even short interactions can lower your stress and provide comfort.
Remember, emotions are contagious. We all need reassurance. But who you choose to talk to matters. Loved ones who are levelheaded can help you feel calm. Avoid folks who will only reinforce your fears. Instead, turn to people who are supportive and thoughtful. And, if someone can make you laugh? Even better.
Be kind to yourself. Give yourself permission to feel how you feel. "It's okay to have a day where you lay around and do whatever you want," Finestone said. "If you're hungry and it's not lunchtime, have a snack. If you are lonely and think people are busy, still try to reach out." Try to support yourself the way you'd care for a friend.