---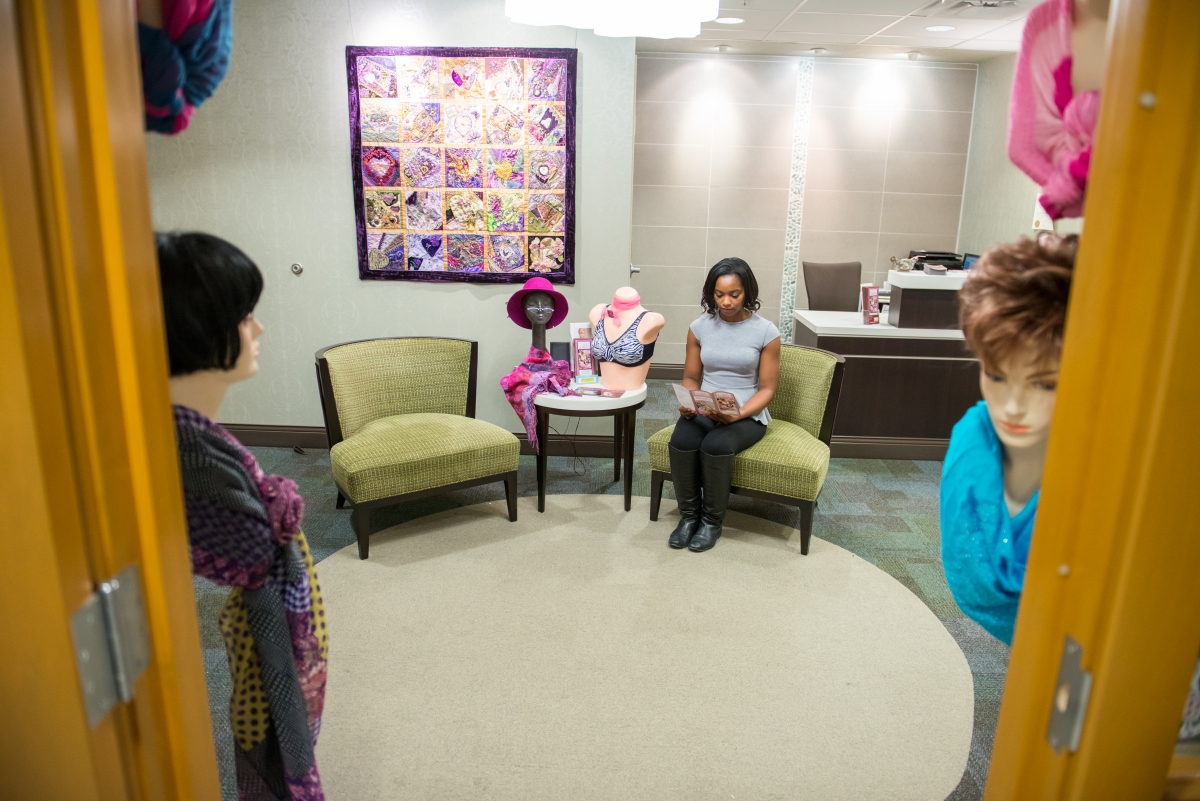 For breast cancer patients, recovering a balanced body shape after surgery is the key to comfort, peace of mind, and resuming an active lifestyle. At Fox Chase, we offer expert fittings for post-surgical garments, breast forms and bras specifically tailored to each individual through our vendor, Jay Ann Intimates, a family-owned business serving post-mastectomy patients since 1970.
Products and Services
A pre-surgical appointment to fit you for a post-surgical camisole that is easy to put on and take off and helps with upper body range-of-motion
Breast forms in a variety of sizes, shapes, and materials that offer physical balance and visual symmetry following mastectomy, lumpectomy and breast reconstruction. Our certified fitters will measure you for the solution that best fits your shape, size, body style; options include foam forms (post surgery), weighted foam forms, and highly realistic silicone forms that come in standard and lightweight versions for added comfort.
Custom breast prostheses that are designed using a handheld scanning wand to ensure a perfectly tailored fit
Specialty bras in sizes 32AA to 56L that accommodate all types of surgeries and provide a balanced look and feel
Bathing suits, swim forms, leisure forms, loungewear, sleep wear, skincare products, and more
Fittings are offered in the comfort and privacy of Fox Chase's own intimates shop called Boo's Boutique, named in memory of longtime Fox Chase friend and patient Louise "Boo" Binswanger. Let our fit specialists support you during the recovery process by helping you choose the right items for your lifestyle, body type and surgery.
Fitting services available by appointment on Mondays, Wednesdays, Thursdays, 9:30 a.m. to 4 p.m. Call 215-728-2627 for more information or to schedule a fitting and verify your insurance benefits.
To request an appointment fill out our online form or call 888-369-2427.