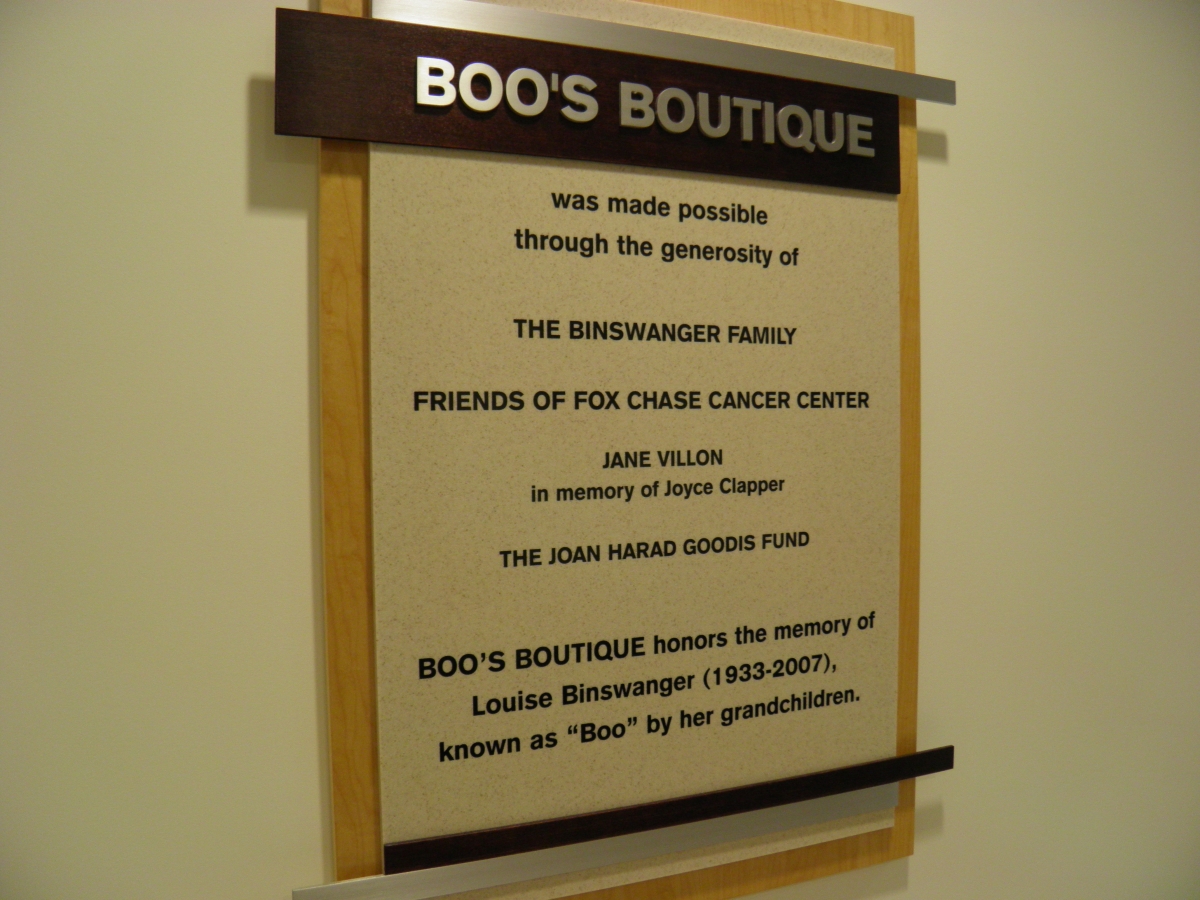 The boutique is named for Louise Binswanger, a longtime Fox Chase friend and patient. Her grandchildren called her Boo.
Boo's legacy is a part of the fabric of the Boutique, with colorful tiles made in her memory hanging in the boutique's salon.
"Every woman dealing with cancer deserves a Boo's Boutique," said John Binswanger, Louise's husband, speaking at a special donor reception held in the Robert C. Young, MD, Pavilion on November 2, 2012.   The reception included remarks by Women's Cancer Center Director Bob Burger, MD, and Lippincott Breast Evaluation Center Director Lori Goldstein, MD, who had been Louise Binswanger's physician—and friend. "I learned early in my career that it is not always clear who is taking care of whom in a patient-physician relationship," said Goldstein. "Louise set the bar high not only on how to live but how to live well with disease."
The Binswanger family, including emeritus board member Frank Binswanger, provided the leading gifts for Boo's Boutique.