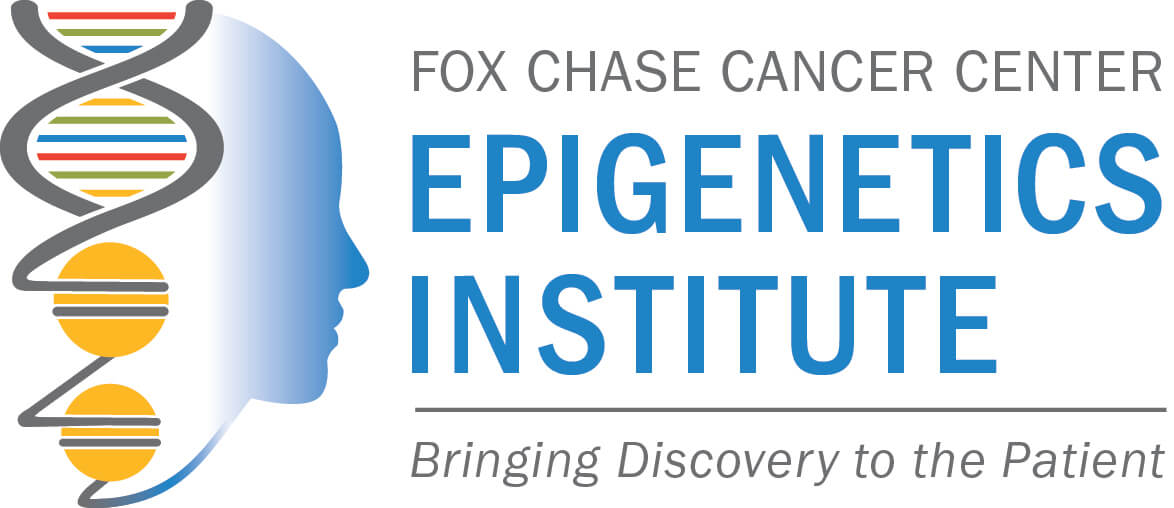 "These types of new efforts in epigenetics are so exciting. Focuses such as these are what is needed to really understand and tackle diseases, especially in the context of cancer. Perhaps one of the most exciting opportunities this new institute presents is the hiring and expansion of faculty. This addition will allow Fox Chase and the Cancer Epigenetics Institute to draw from a large pool of outside thinkers and new talent."

— Margaret "Peggy" A. Goodell, PhD, Professor and Chair, Molecular and Cellular Biology, Baylor College of Medicine

 

"At the American Lung Association, we have been particularly excited about supporting epigenetic research when it comes to lung cancer patients. We have seen the kinds of impacts this research can make for patients in need of treatment. To be involved with an institute that can affect outcomes for not only lung cancer patients, but patients dealing with any type of cancer, is a huge step in the right direction."

— Harold Wimmer, President and CEO, American Lung Association

 

"We would like to congratulate Dr. Whetstine on establishing this area of focus at Fox Chase Cancer Center. Epigenetic mechanisms impact cancer and how cancer responds to therapy. The focus of the institute will help identify novel mechanisms to target and biomarkers for treating cancer, providing opportunities to synergize with academia and industry."

— Susan Wee, PhD, Senior Director, Incyte
Fox Chase Cancer Center has launched a new Cancer Epigenetics Institute (CEI) that will create a locally based national hub for epigenetics study and collaboration focused on mechanisms promoting cancer and therapeutic resistance.
Epigenetics is the study of how modifications to DNA and the environment surrounding DNA impact the way genes are expressed and the stability of DNA without changing its sequence. In cancer research, epigenetics is used to understand how cancer cells react to their environments and discover ways to control those reactions.
"Precise regulation of epigenetic mechanisms is critical for mammalian development and tissue homeostasis and is often dysregulated in human diseases," said C. David Allis, PhD, the Joy and Jack Fishman Professor at The Rockefeller University and one of the leading researchers in epigenetics. Allis is a recipient of the prestigious Albert Lasker Basic Medical Research Award and will serve as a member of the CEI advisory board.
"Exciting progress has been made in unraveling fundamental mechanisms that utilize a plethora of epigenetic regulators drawing upon biochemical and cell-based studies," Allis added. "The Cancer Epigenetics Institute at the Fox Chase Cancer Center is well suited to bring about these advances through the collective talent and expertise of its members."
The mission for the new CEI is to facilitate academic-to-industry and academic-to-academic partnerships with the goal of promoting discovery in cancer epigenetics. The aim of those discovery efforts is to reduce the morbidity and mortality associated with cancer by focusing on biomarker research and therapeutic interventions.
The translational research goals focus on biomarkers for early detection of a range of cancers, risk assessment, predicting outcomes, biomarkers of specific drug response, preclinical studies of epigenetic therapy, and clinical trials of epigenetic therapy.
"The benefit of the new institute is that it increases the focus on epigenetic mechanisms driving cancer and helps facilitate center-wide collaborations. The goal will also be to encourage affiliate membership for those who want to work in epigenetics, be part of the community, and contribute to our understanding in their research or clinical area. The big piece, though, is really to elevate our global impact on discovery and clinical application through additional recruitment and collaborations across academia and industry," said Johnathan R. Whetstine, PhD, professor and co-program leader for the Cancer Signaling and Epigenetics Program at Fox Chase.
"Understanding epigenetic mechanisms will help us inform physicians on how to use new combinations of drugs and which drugs they may want to consider for certain patients," added Whetstine, who will be the founding director of the new institute.
Other CEI advisory board members will include Margaret "Peggy" A. Goodell, PhD, chair of Molecular and Cellular Biology at the Baylor College of Medicine; Sharon Y.R. Dent, PhD, professor in the Department of Epigenetics and Molecular Carcinogenesis at The University of Texas MD Anderson Cancer Center; and Dave Bjork, a cancer survivor who will serve as the research and patient advocate.
"Translational in nature, this work will inform novel approaches to the treatment of a range of cancers," said Richard I. Fisher, MD, president and CEO of Fox Chase. "Fox Chase is one of the few cancer centers in the country with a dedicated epigenetics program, and our newly created institute will build on this expertise."
Whetstine was recruited to Fox Chase from Massachusetts General Hospital, where he was vice chair of its epigenetics program. He also held appointments as associate geneticist and associate professor in the department of medicine. He completed his postdoctoral fellowship in epigenetics/pathology in the laboratory of Yang Shi, PhD, at Harvard Medical School and earned his doctorate in pharmacology from Wayne State University.
"All roads lead back to your DNA. At the end of the day, DNA packaging and regulation serves as the command center for the cell. Epigenetics is the surrounding features that control DNA use and stability," Whetstine said.
"If you know how to control epigenetic mechanisms or know how to look at these functions, you can determine if it's been broken in tumors and how to leverage these insights into epigenetics to better use immunotherapy, conventional chemotherapy, and to leverage novel drug combinations," he added.
Whetstine has already made discoveries that have expanded the field and have significant implications for understanding tumor heterogeneity and drug response.
"My sincerest congratulations go out to Dr. Johnathan Whetstine as he takes the helm of the new Cancer Epigenetics Institute at Fox Chase Cancer Center. Institutes like this will be what shapes the future for academic discovery. These institutes will not only facilitate a bigger impact in the field but will help create strong relationships with industry so that these advancements can happen."

— Tony Kouzarides, PhD, FRS, FMedSci, Professor of Cancer Biology, University of Cambridge

 

"As a biotechnology company focused on epigenetics and cancer, we are excited by the creation of the Cancer Epigenetics Institute at Fox Chase Cancer Center. This promises to be an academic institution with a strong focus on research into epigenetic mechanisms and how they can be harnessed to develop better cancer treatments to address the unmet needs of patients battling this devastating disease. This kind of focused research initiative is an invaluable resource for drug makers developing epigenetic-based cancer therapies to make the important transition from mechanism to clinical application."

— David Arthur, CEO, Salarius Pharmaceuticals

 

"We are excited to see such a focused effort on epigenetics in oncology and opportunities to collaborate. Congratulations, Dr. Whetstine on leading these efforts. There is increasing importance in establishing how epigenetic mechanisms are able to shape the cancer landscape and therapeutic opportunities. The CEI provides a unique opportunity for discovery to translate through collaborative partnerships."

— Carlos Buesa, PhD, CEO, Oryzon Genomics

 

"Precise regulation of epigenetic mechanisms is critical for mammalian development and tissue homeostasis and is often dysregulated in human diseases. A wealth of evidence has well documented that the chromatin landscape plays a critical role underlying embryogenesis, cellular differentiation, and cancer progression. Exciting progress has been made in unraveling fundamental mechanisms that utilize a plethora of epigenetic regulators drawing upon biochemical and cell-based studies. Extending these studies in faithful animal models will undoubtedly lead to much-needed advances in the treatment of human diseases, notably cancer. The Cancer Epigenetics Institute at the Fox Chase Cancer Center is well suited to bring about these advances through the collective talent and expertise of its members."

— C. David Allis, PhD, Joy and Jack Fishman Professor, The Rockefeller University