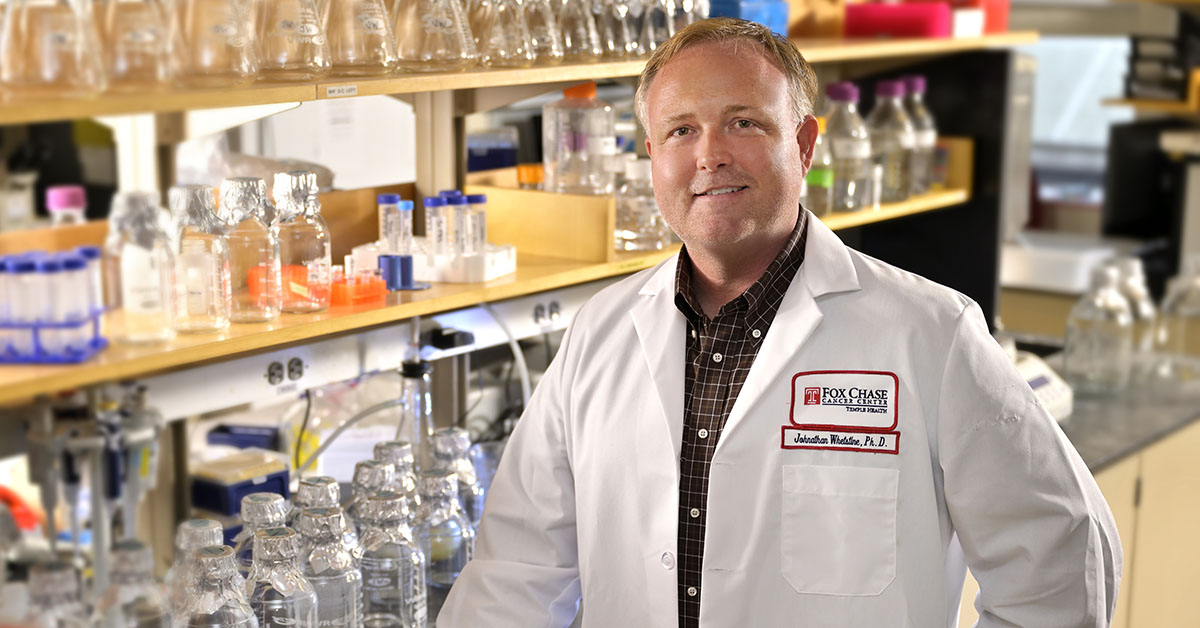 PHILADELPHIA (February 23, 2022)—On Wednesday, March 2, Fox Chase Cancer Center will host its second annual Cancer Epigenetics Institute Symposium, "From Genes to Chromatin to Therapeutics." This year's all-day event will take place at The Franklin Institute in Philadelphia and will include a virtual option for those who cannot attend in person.
"Symposiums like these allow people to see how epigenetics, or how gene control or the genome is regulated, but also realize that this is an active, highly developed area of therapeutic opportunity," said Johnathan Whetstine, PhD, director of the Cancer Epigenetics Institute and co-leader of the Cancer Signaling and Epigenetics Program at Fox Chase.
"Cancer is, of course, our focus, but these meetings bring out other aspects as well. By the time the meeting is over, it brings everybody up to speed about how therapeutically important this field is for the treatment of many other diseases," said Whetstine.
The symposium will feature presentations from world leaders in academia and industry and will cover bench-to-bedside developments. Discussion topics will range from gene regulation to chromatin and 3D genome control to therapeutic opportunities. This year's keynote speaker will be 2021 Kyoto Prize Laureate Robert G. Roeder, PhD, of The Rockefeller University.
Ahead of the symposium, Fox Chase will also be accepting abstracts to be considered for poster presentations at the event, and a poster prize will be announced during the closing reception.
"In addition to poster awards, we will also be giving away travel awards," said Whetstine. "The goal of this is to foster this passion for science by allowing an individual who has a project that is relevant, or a project they want to make relevant, to attend these meetings by covering some of the costs."
The program will run from 8:30 a.m. to 5:30 p.m., followed by a reception from 5:30 to 7 p.m. The event is complimentary, but pre-registration is required. Attendees should indicate an in-person or virtual sign-up when registering. Lunch will be provided for on-site attendees.
"It's open and free to anybody in any country, any level education. That is something we will continue to do each year, which I think is important because it's disseminating high-impact science to anyone who wants to know about it," said Whetstine.
For more details, including a full list of speakers, and to register, please visit the event page on the Fox Chase website.