PHILADELPHIA (October 14, 2021)—A recent study by Fox Chase Cancer Center scientists provides new insight into the mechanism that controls DNA replication timing (RT), a process that is controlled during development and dysfunctional in diseases such as cancer.
Specifically, the study showed that a histone lysine demethylase enzyme called KDM4A plays a key role in regulating RT across 11% of the human genome. This study observed RT at high resolution and leveraged a method and preparative scale that allowed evaluation of many modifications on the histones that package the DNA. This technique is amendable to clinical samples in the future and a wide variety of cell types, said Johnathan Whetstine, PhD, director of the Cancer Epigenetics Institute at Fox Chase.
"We can now potentially use the same methods to look at tumor cells or normal blood cells, for example, and see how their modifications and states are changing in relation to their RT," he said. This approach might be used to get early feedback on whether therapeutics are impacting DNA replication in tumor cells or immune cells, he added.
Every time a cell divides, the DNA in that cell must replicate itself. This process has to happen at just the right moment. If the timing is off, it can cause instability in the DNA, creating genetic errors that can develop into cancers or other diseases. Scientists already knew that replication timing plays a role in cancer, but the mechanism that regulated the timing process was poorly understood.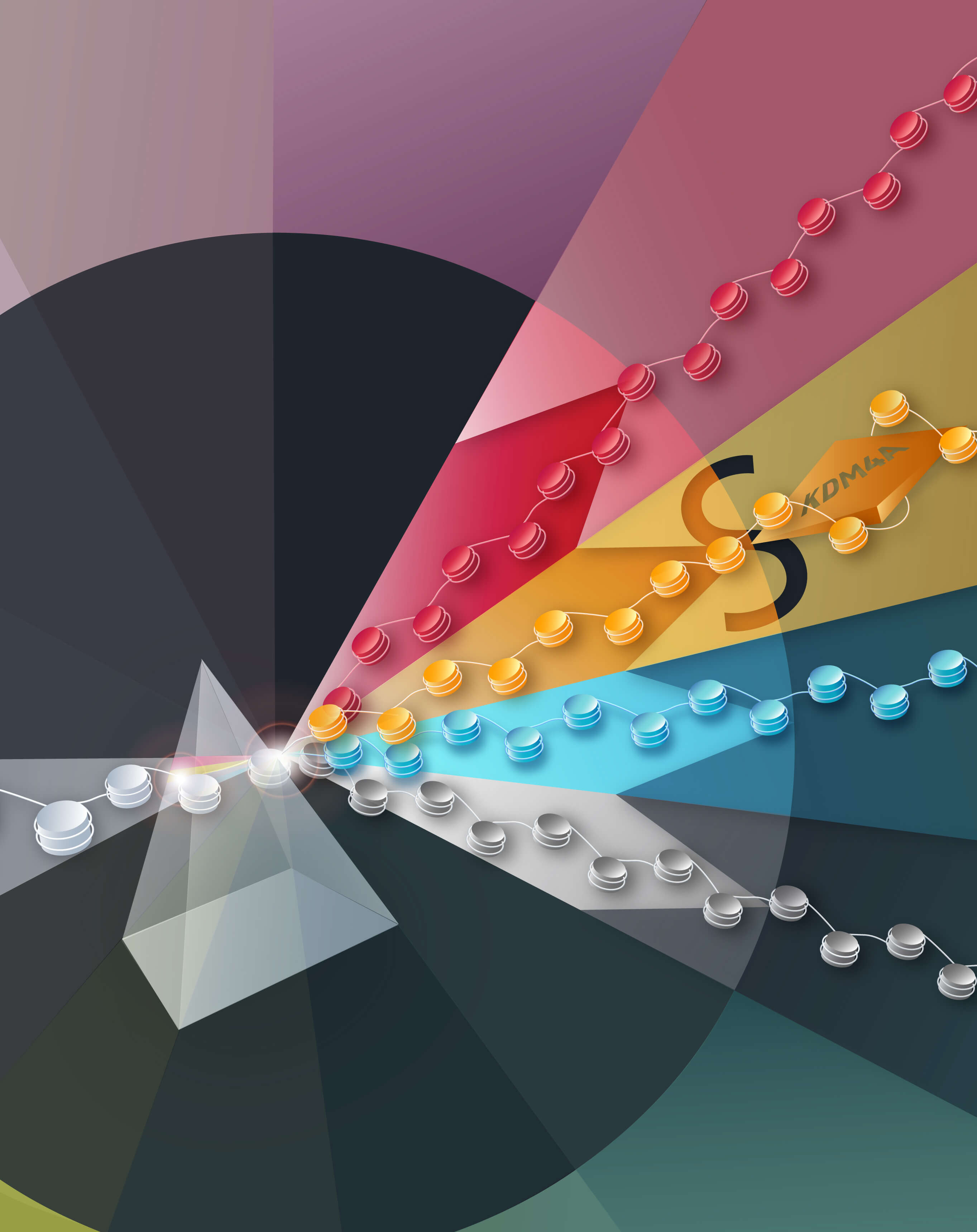 Previous studies have looked at RT by introducing a chemical that stops the process at a certain point in time so the DNA can be analyzed. Whetstine's laboratory used an approach called fluorescence cell sorting to bypass the side effects of drug treatments on DNA replication. This approach involves using dye to mark the DNA at different points of the cell cycle, and in turn, sort that cell population for evaluation, which allows scientists to observe the process without changing it in the cells.
Using this method, the scientists documented four states of modifications on the histones that define 97% of the mappable DNA in the genome. This study further demonstrated that these states are placed at specific times, which revealed unappreciated relationships for modifications and states to RT control. This study looked at multiple time points, not just the beginning and the end of the process.
The researchers chose to focus on the role of KDM4A because their previous study implicated it in RT control. The study found that overexpression of KDM4A was involved in regulating 11% of all replication, much more than previously thought. Since the enzyme is overexpressed or amplified in many tumors, "it tells you that if you want to target this enzyme from a therapeutic point of view in cancer you cannot ignore its role in replication," Whetstine said.
As a next step, Whetstine hopes to learn more about how enzymes like KDM4A can be controlled or manipulated to affect the replication process. He'd also like to continue developing the technique used in the study into a diagnostic tool.
The study, "Collective Regulation of Chromatin Modifications Predicts Replication Timing During Cell Cycle," was published in Cell Reports.