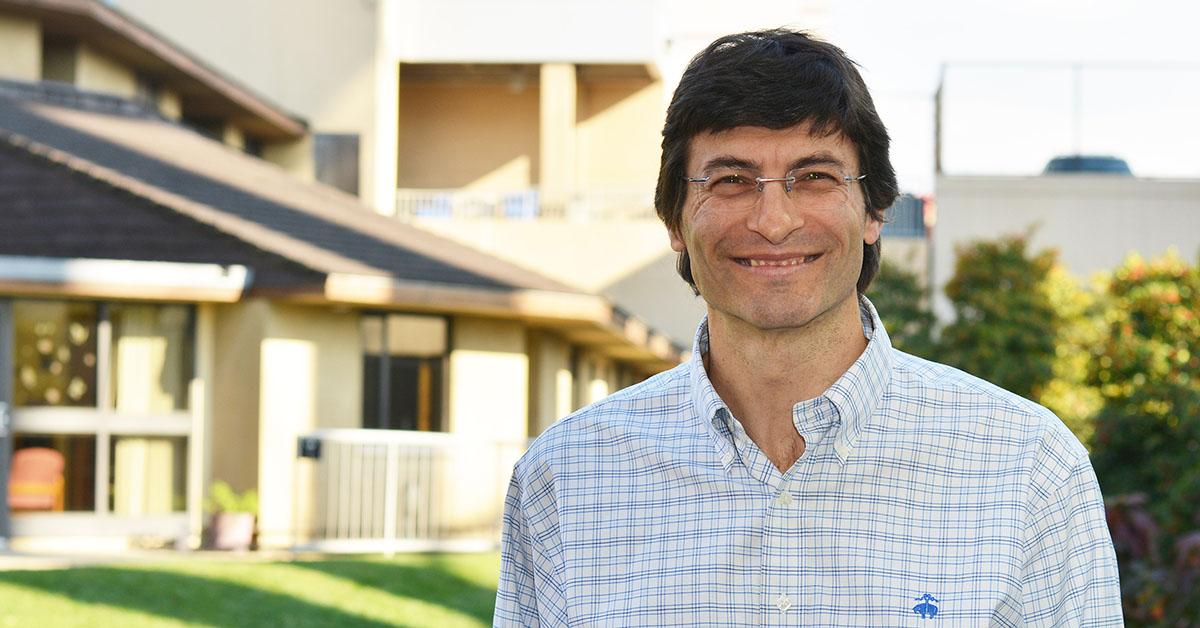 PHILADELPHIA, (October 14, 2021)—Fox Chase Cancer Center researcher Alfonso Bellacosa, MD, PhD, was recently named a recipient of the first ever 2021 Mid-Atlantic Italian American Medical Awards.
Bellacosa, a professor in the Cancer Signaling and Epigenetics Program at Fox Chase, is one of three awardees from the Temple University Health System and one of seventeen awardees from renowned research and medical institutes in Pennsylvania, New Jersey, Delaware, and Maryland. Anthony Fauci, MD, director of the National Institute of Allergy and Infectious Diseases, will received a lifetime achievement award as well.
"I am happy for myself, but am even happier that somebody from Fox Chase got nominated because I think the important role that Fox Chase has in cancer care and cancer research in the Delaware Valley cannot be emphasized enough," said Bellacosa.
"Dr. Alfonso Bellacosa is an active member of the recently launched Cancer Epigenetics Institute at Fox Chase, which aims to promote mechanistic understanding in cancer epigenetics while facilitating the development of novel therapeutics and biomarkers to better target a wide range of cancers," said Johnathan Whetstine, PhD, the institute's director. 
"Dr. Bellacosa has had a significant impact on the cancer field. While he was a postdoc at Fox Chase Cancer Center with Philip Tsichlis, Alfonso cloned the oncogene AKT in 1991 and demonstrated alterations of the proto-oncogene AKT2 in human cancer in collaboration with Dr. Joseph Testa in 1992," he said.
Bellacosa received his medical degree from Catholic University Medical School in Rome in 1988 before continuing to the Postgraduate School of Hematology at the university. He received his doctorate in genetics from the University of Paris in 2004. Bellacosa currently runs a lab at Fox Chase that works to clarify how alterations in genomic and epigenomic stability of CpG sequences lead to altered development and cancer formation.
Whetstine said Bellacosa's laboratory discovered the role of the base excision repair gene TDG in active DNA demethylation in 2011, work that is relevant to the oxidized cytosine variants in DNA. "These modifications add an epigenetic layer that impacts DNA-dependent processes such as gene regulation and genome stability," Whetstine said.
"Alfonso's team most recently—in 2019—established that the modifier TDG could be a novel anti-melanoma and anti-lung-cancer target. Alfonso's discoveries and research efforts are a great example of the ongoing activities within the Cancer Epigenetics Institute," he said.
The Mid-Atlantic Italian American Medical Awards, which are being offered for the first time this year, are a new initiative by the event co-chairs, the Honorable Amato Berardi and AJ Mattia. They are also being supported by the Strengthening the Mid-Atlantic Region for Tomorrow (SMART) Congressional Initiative, a 22-year bipartisan interstate nonprofit organization that supports research and development, technical enterprise, and STEM education and workforce development.
In addition to recognizing the contributions of the awardees to the medical industry and their local communities, another purpose of the awards is to develop a relationship between SMART and these experts. "Besides the members being recognized, we'll be seeking collaboration to get things done. Once you get people like that together in one room, the ideas start flowing and collaboration happens," said Robert Carullo, SMART executive director.
The Mid-Atlantic Italian American Medical Awards ceremony will start with a press conference at 5 p.m. on Thursday, October 14, 2021, followed by dinner. It will be hosted by Simeone Foundation Automotive Museum in Philadelphia.