Alfonso Bellacosa, MD, PhD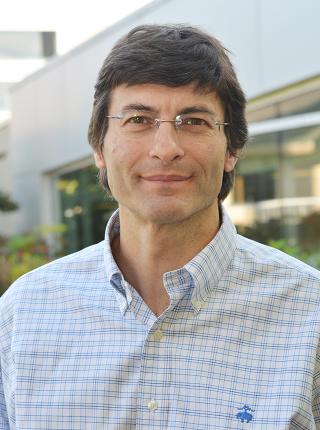 Professor
Adjunct Professor, Department of Microbiology and Immunology, Lewis Katz School of Medicine, Temple University
Adjunct Professor, College of Science and Technology, Temple University
Adjunct Associate Professor, Department of Biochemistry, Drexel University College of Medicine
Research Program
Lab Overview
The goal of our research is to clarify how alterations in genomic and epigenomic stability of CpG sequences lead to altered development and cancer formation. Mutations are often the consequence of defective DNA repair; we are particularly interested in the mammalian DNA repair enzymes that protect the integrity of CpG sequences in DNA: MBD4 and TDG. This is important because mutations at CpG sites represent about one third of all point mutations in cancer. In addition, CpG sites are also important for regulation of gene activity by an epigenetic process called DNA methylation.  We discovered a role of TDG in active DNA demethylation (Cortellino et al. Cell, 2011), which is highly relevant in the context of the recently identified oxidized cytosine variants that have expanded the information content of the genome: TDG is the only enzyme that efficiently removes 5-formylcytosine and 5-carboxylcytosine produced by the TET dioxygenases.
We are also interested in innovative approaches of cancer prevention and therapy that are rationally based on the analysis of genetic and epigenetic alterations of cancer cells.
Finally, we are interested in the molecular basis of hereditary cancer syndromes.
Educational Background
PhD, Genetics, University of Paris, 2001-2004
Postgraduate School of Hematology, Catholic University Medical School, Rome, 1988-1992
MD, Catholic University Medical School, Rome, 1982-1988
University of Naples Second Medical School, 1981-1982
Honors & Awards
PhD, avec la mention Très Honorable, 2004
"Sir Paul Girolami" Award for Innovative Research in Biology and Medicine, presented by Nobel Laureates Edmund Fischer and Rita Levi-Montalcini, 1993
Fellowship from the Italian Association for Cancer Research, 1992-1994
Postdoctoral Fellowship from the "Lawrence Greenwald Foundation for Research on Leukemia and Lymphoma," 1989-1991
MD, 110/110 Summa Cum Laude, 1988
People
Rossella Tricarico, PhD

Research Associate

P3023

Gabrielle Scher, BA

Student Intern

P3023

Carly Scher, BA (exp. 2017)

Student Intern

P3023
Research Interests
Role of DNA Repair in the stability of the genome and epigenome
Regulation of DNA methylation and DNA demethylation in development and cancer
Targeted epigenetic therapy
Hereditary Cancer
Open Positions
About the Position
A Postdoctoral Associate position is available in the laboratory of Alfonso Bellacosa M.D., Ph.D. at the Fox Chase Cancer Center - Philadelphia, Cancer Epigenetics Institute, to study the role of active DNA demethylation in cancer. The project will focus on the mechanisms by which DNA demethylases (TET enzymes and TDG) constitute a vulnerability in melanoma and lung cancer, using molecular and cellular biology techniques, epigenomics, and animal models.Previous experience with these techniques and mouse models is desirable.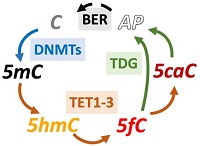 About the Training Environment
As one of the four original cancer centers to receive comprehensive designation from the National Cancer Institute, Fox Chase Cancer Center has been at the forefront of cancer research for almost 90 years. We are home to excellent research facilities, top clinicians and scientists, and outstanding patient care. Our singular focus on cancer, which couples discovery science with state of the art clinical care and population health, remains the foundation of our work.
The scientist training programs at Fox Chase Cancer Center provide professional development opportunities in four core areas identified as crucial for successful careers in science, research, and health care including communication, leadership, teaching, and mentorship. Upon joining the program, graduate students and postdocs develop individual development plans to help guide their growth. Training throughout the year is supplemented with free professional development opportunities, including a robust 'How To' series, writing courses, networking, mentorship, and teaching opportunities, a trainee-led seminar series, a trainee-led annual Research Conference, and more. Postdocs at Fox Chase Cancer Center are supported by the Temple University Postdoc Association and the Office of Academic Affairs at Fox Chase, and are compensated with competitive pay and benefits.
In addition to the robust training program, scientists at Fox Chase Cancer Center benefit from being part of the rich scientific and biotech environment in the Philadelphia region. Many of our former trainees are now employees (and contacts) at nearby institutions and companies, including The Wistar Institute, Merck, GSK, AACR, and numerous others.
To Apply
Prospective candidates (PhD or MD) should send a CV and up to three references to [email protected].
The following ratings and reviews are based on verified feedback collected from independently administered patient experience surveys. The ratings and comments submitted by patients reflect their own views and opinions. Patient identities are withheld to ensure confidentiality and privacy. Learn more about our Patient Experience Ratings.
Ratings Breakdown
Loading ...
Patient comments
Loading ...