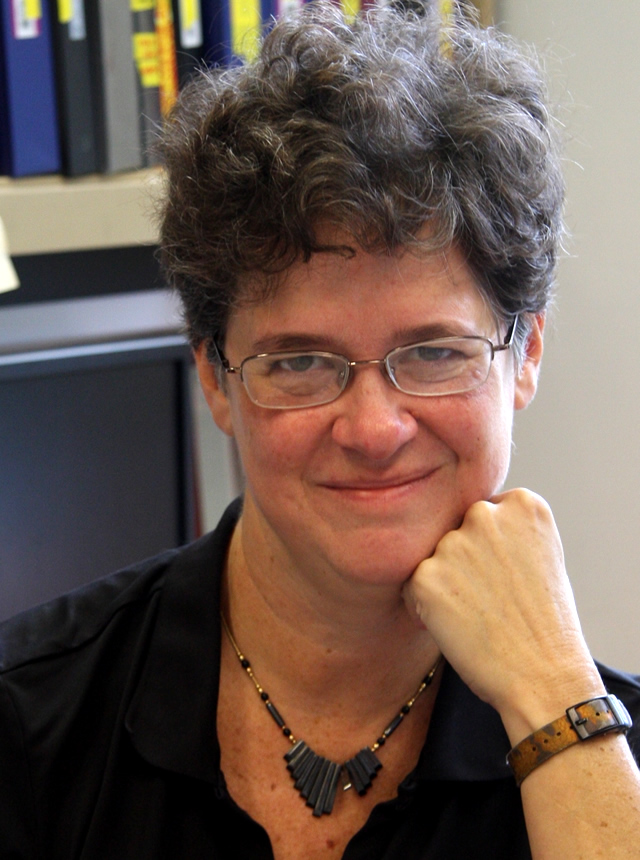 ​​
Educational Background
Post-Doctoral Studies, (yeast biotechnology/development of a two-hybrid system) , Massachusetts General Hospital Department of Molecular Biology and Harvard Medical School Department of Genetics, 1993
PhD, Biology (retroviruses and leukemogenesis), Massachusetts Institute of Technology, 1988
BA, Biology and English, Bryn Mawr College, 1983
Memberships
Member, American Society for Cell Biology (ASCB)
Member, American Association for Cancer Research (AACR)
Member, American Association for the Advancement of Science (AAAS)
Honors & Awards
American Cancer Society, Southeast Pennsylvania: Award for Scientific Accomplishment
Michael J. Brody Lecturer, University of Iowa College of Medicine
Session Chair, Keystone Meeting on Cilia, Tahoe City, CA
International Keynote Speaker, Hunter Meeting, Sydney, Australia
Award for Translational Science, Temple University School of Medicine
William Wikoff Smith Foundation, Endowed Chair in Cancer Research
Fellow, American Association for the Advancement of Science
Editor in Chief, Cancer & Metastasis Reviews
People
Ilya Serebriiskii, PhD

Research Associate Professor

W405

Anna Lilly

PhD Student, Drexel University College of Medicine

W405

Theodore (Teddy) Nguyen

PhD Student, Drexel University College of Medicine

W405

Flaviane Silva

PhD Student, Drexel University College of Medicine

W405

Emmanuelle Nicolas, Ph.D.

Research Associate Professor

W406
Additional Staff
Laboratory Alumni/ae
Anna S. Nikonova, PhD - research associate
Sanjeevani Arora, PhD - postdoc
Tim Beck – MD/PhD, graduate student
Margret B. Einarson, PhD - postdoc
Sarah Fashena, PhD - postdoc
Yayi Feng,  MS, grad student
Anna Gaponova, PhD - grad student
Eugene Izumchenko, PhD - grad student
Leonid Kharin, MD, Visiting Scientist
Vladimir Khazak, PhD - postdoc
Meghan Kopp, MS grad student
Anna Kiseleva, PhD, grad student
Vlad Korobeynikov, MS, grad student
Susan Law, PhD - postdoc
Joy L. Little, PhD - postdoc
Hanqing Liu, PhD - postdoc
Rochelle Nasto, PhD - grad student
Geraldine M. O'Neill, PhD - postdoc
Olga V. Plotnikova, PhD - grad student
Elena N. Pugacheva, PhD - postdoc
Vladimir Ratushny, MD, PhD - grad student
Tamina Seeger-Nukpezah, MD, PhD - postdoc
Victoria Serzhanova - MS grad student
Natalya Skobeleva, MD, PhD - Research Associate
Danlin Sun, MS grad student
Nadezhda (Nadya) Tikhmyanova, PhD - grad student
Rossella Tricarico, PhD – Visiting Scientist
Garabet Toby, PhD - grad student
Peishan Zhang, MS – grad student
Yu-Zhu Zhang, PhD - postdoc
Alexander Deneka, MD, PhD-  Research Associate
Mitchell Parker- MD. PhD Student, Drexel University College of Medicine
Shabnam Pirestani, MS
Former Lab Staff
Joanne Estojak, scientific technician
Wahiba Gherraby, scientific technician
Former Student Volunteers
Rihua Chen, volunteer
Adaeze Chikwem, MD, volunteer
Christiaan Honig, Volunteer, Germantown Academy, Fort Washington, PA
Sammi Hurley, Volunteer, University of Michigan, Ann Arbor, MI
Brook Neumann, volunteer
Ian E. Ochs, Volunteer, Germantown Academy
Katherine Xu, volunteer
Jennifer Cracchiolo, MD, Temple University School of Medicine
Nicolas G. Day, Student Assistant, St. John's College, Annapolis, MD
Sanat Deshpande, Wissahickon Senior High School
Louisa Eckman, Haverford College
Rachel Georgopoulos, Temple University School of Medicine
Timothy Kistner, Student Assistant
Rabuil Ryan, Student Assistant
David Sarcu, Temple University School of Medicine
Manali Shah, Student Assistant
Shelly Singh, University of Pittsburgh
Rahmat Sykder, volunteer
Zachary Smithline, Volunteer, Council Rock High School, Council Rock, PA
Zachary Wells, Student Assistant, Liberty College, Lynchburg, VA
Cecilia Zemanek, Student Assistant
Research Interests
Targeting signaling networks to improve therapy
The molecular basis for resistance to targeted anti-cancer agents
Interactions and activity of Aurora-A kinase
Lab Overview
The Golemis laboratory focuses on understanding factors contributing to the basis for aggressive tumor growth, and on evaluation of protein-targeted drugs, frequently collaborating with medical and radiation oncologists. To address these topics, the group uses bioinformatic analysis of very large genomic datasets to identify specific genetic features associated with specific patterns of therapeutic response in head and neck, lung, pancreatic and colorectal cancers. We integrate this work with use of animal models and cell-based strategies to elucidate the activity of signaling proteins and targeted therapies. We are particularly interested in investigating the Aurora-A kinase signaling axis in cancer and other pathological conditions.
Misc
Extramural Affiliations
Adjunct, Cell and Molecular Biology group, University of Pennsylvania
Adjunct, Department of Biochemistry, Drexel University School of Medicine
Adjunct, Department of Biochemistry, Lewis Katz School of Medicine, Temple University
The following ratings and reviews are based on verified feedback collected from independently administered patient experience surveys. The ratings and comments submitted by patients reflect their own views and opinions. Patient identities are withheld to ensure confidentiality and privacy. Learn more about our Patient Experience Ratings.
Ratings Breakdown
Loading ...
Patient comments
Loading ...
​​