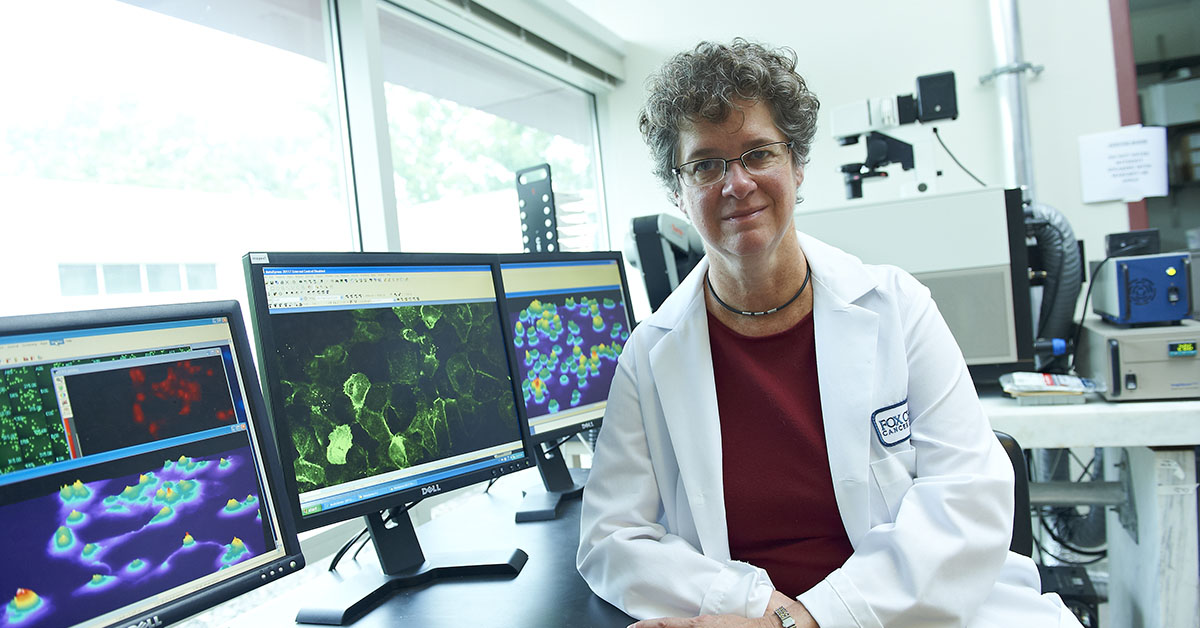 PHILADELPHIA (October 22, 2020)—Erica Golemis, PhD, deputy chief science officer and co-leader of the Molecular Therapeutics research program at Fox Chase Cancer Center, was recently appointed senior editor at eLife, an open-access, peer-reviewed journal.
The goal of eLife is to change research communication through improvements in science publishing, technology, and research culture. It is supported by the Howard Hughes Medical Institute and other leading research organizations.
The journal covers a wide range of topics, including biochemistry and chemical biology, cancer biology, cell biology, chromosomes and gene expression, developmental biology, and much more.
"I've read articles in eLife for years and have been impressed by their scientific creativity, impact, and rigor. As they've expanded their focus on cancer research, they were recruiting more editors and invited me to join," said Golemis. "It's a wonderful journal and I'm excited to be part of it."
According to eLife, the journal seeks to make peer review faster, fairer, and more open by reducing revision rounds and requesting additional experiments only when necessary. All research papers published by eLifeare accompanied by the decision letter and author response.
"It's a journal where the senior staff are all practicing scientists who are very active in their fields. I must say, having gotten involved with it, I am stunned at the level of engagement editors have," Golemis said.
"Every single paper that comes through the door, editors at eLifespend substantial time discussing. There's usually at least two or three editors who weigh in on each manuscript, and they try to be very fair and offer constructive feedback to the authors. This effort shows in the quality of work they publish."
Golemis received her doctorate in biology from the Massachusetts Institute of Technology and then performed postdoctoral work at Harvard Medical School. She has worked at Fox Chase since 1993, running an independent lab that focuses on defining the changes in cell signaling that occur as tumors initiate, progress, and develop resistance to drugs.
Golemis holds the William Wikoff Smith Chair in Cancer Research
, which supports an outstanding leader in the field of cancer research. She is a member of the American Society for Cell Biology and the American Association for Cancer Research, and is a fellow of the American Association for the Advancement of Science.