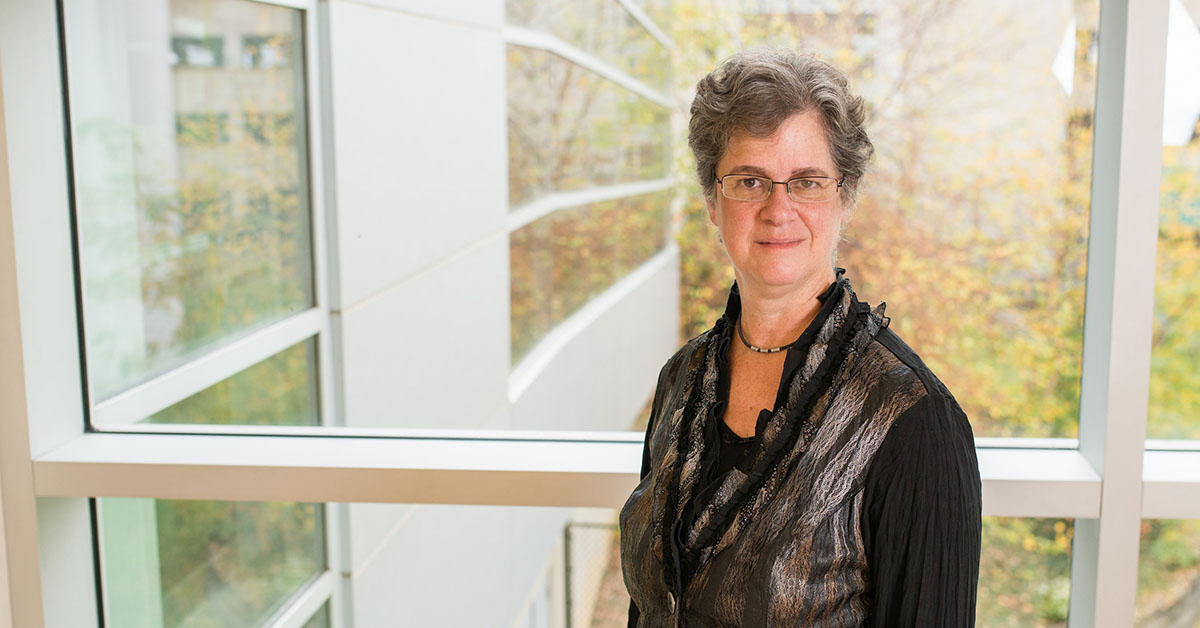 PHILADELPHIA (May 18, 2021) – In a study posted today, researchers at Fox Chase Cancer Center announced that they have discovered a new factor contributing to early lung cancer formation.
Erica Golemis, PhD, deputy chief science officer and co-leader of the Molecular Therapeutics Program at Fox Chase, and colleagues have found that the protein Nedd9 is a negative regulator of an important signaling pathway controlling autophagy in early stage non-small cell lung cancer (NSCLC). Autophagy is the cellular process by which tumors scavenge nutrients from dead or dying cells; it provides fuel that is uniquely important for growth of some types of tumors.
The paper, "Nedd9 Restrains Autophagy to Limit Growth of Early Stage Non-Small Cell Lung Cancer," was published in Cancer Research, a journal of the American Association for Cancer Research.
Golemis and senior research associate Alexander Y. Deneka, MD, PhD, made this discovery using a NSCLC mouse model that had KRAS mutation and Trp53 loss, one of the most common alterations in NSCLC. They then deleted the Nedd9 gene. This deletion led to the emergence of larger tumors with accelerated rates of tumor growth and elevated proliferation, Golemis said.
"We had studied the consequences of Nedd9 loss in other cancer models, including two breast cancer models, and the opposite happened," Golemis said. "When we took out the gene, the tumors grew more slowly. This was a real puzzle."
Importantly, the group found that treatment with the autophagy inhibitor chloroquine eliminated the growth advantage of tumors with Nedd9 deletion. "Chloroquine is a good autophagy inhibitor," Golemis said. "When we shut down autophagy in cells that lacked Nedd9, we eliminated the growth advantage."
The identification of a role for Nedd9 in controlling autophagy may explain why the Nedd9 gene may have the opposite function in lung versus breast cancer. "Early formation of lung cancers is highly dependent on the process of autophagy, more than some other tumor types" Golemis said.
These results tell researchers more about how early stage lung cancer is regulated and offer a possible new protein to target to slow the growth of these tumors.